Songs Of Separation – Live @ Cornerstone Arts Centre
aaamusic | On 08, Feb 2016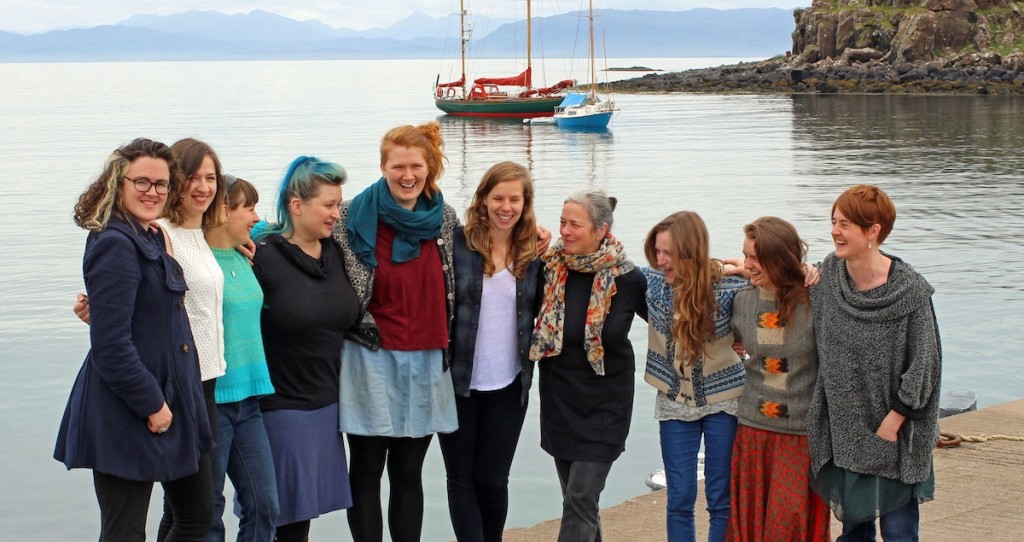 Friday 22nd January, Oxfordshire
The joyous and moving collaboration Songs of Separation combines ten of England and Scotland's most well known female contemporary folk artists: Eliza Carthy, Rowan Rheingans, Karine Polwart, Hannah Read, Mary Macmaster, Jenn Butterworth, Kate Young, Hannah James, Hazel Askew and Jenny Hill, who cleverly conceived of the original idea.
Their lively and intense album was recorded in just a week in the inspiring, idyllic and isolated setting of the Isle of Eigg in the Scottish Hebrides where the population is just 96. Here the magical ten piece choir was supported by bass, harps, fiddles, banjo, guitar, and percussion to create wonderfully thought-provoking songs, both traditional and original, that looked at the concept of 'separation'.
This Cornerstone Arts Centre evening began with Karine Polwart's atmospheric song about the natural world: 'Echo Mocks The Corncrake', with its dark and menacing vocals, celebrating the bird's survival in its natural habitat. 'Poor Man's Lamentation' ,an English ballad adapted from a poem by Uriah Smart, had some fine fiddling and Eliza Carthy's 'Cleaning The Stones', a lament inspired by the death of a goldfish, introduced some comedy to the evening.
Karine Polwart's 'Unst Boat Song' , the Nordic sea prayer and one of the oldest Shetland songs, became a graceful hymn, whilst Hazel Askew's music-hall style 'London Lights' had polished fiddle work by Eliza Carthy and we learnt of the hopes of a young mother for her newly born baby. "What will we leave when we leave?" was the question asked by Rowan Rheingans' 'Soil And Soul' , a charming and powerful lament about the land and 'Over The Border' looked urgently at the tragic migration crisis: "Pull down the walls the gates and their borders / And the states and their orders will all fade away".
This was an evening of both delicate and wild rhythms that seemed to ebb and flow like tidal movements around the Isle of Eigg. Throughout the set there were elegant and emotional songs that explored social, linguistic and cultural 'separation' through people and places, with lyrics that were personal, political and ideological, taking ideas from a post-referendum era.
Songs of Separation was released on 29th January 2016 on Navigator Records. Finance and support for their tour came from Creative Scotland, The Arts Council, Enterprise Music Scotland and Beyond Borders.
Anthony Weightman