7 Tips for Organizing a Successful Corporate Event That Your Employees Will Love
aaamusic | On 27, Mar 2019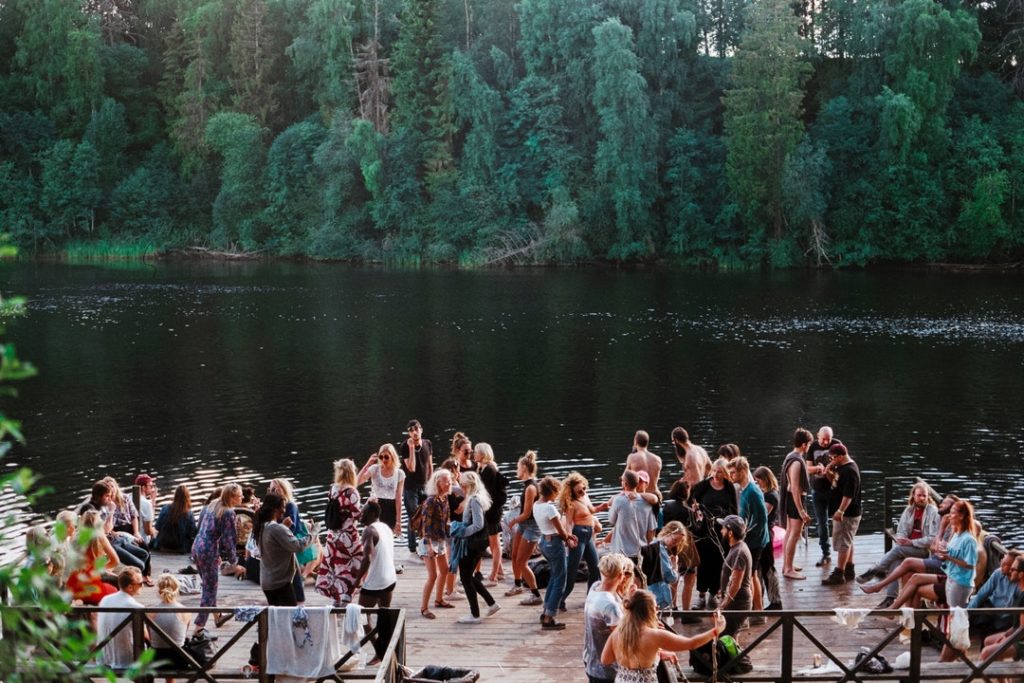 Every year, 1.3 million business events take place in the UK. They're a great way to introduce new products to the public, fundraise for a great cause, get new customers, and show your employees how much you appreciate them.
If you're planning on being part of this statistic, you may be feeling a bit overwhelmed. After all, so much goes into throwing a successful event that you may not know where to start.
But don't worry—we're here to help! Keep reading to discover our 7 tips for organizing a corporate event that your employees are sure to love.
1. Outline Your Purpose
Before you start the picking venues and hiring caterers, you need to begin by identifying the purpose of your event. Every planning decision you make moving forward should be done with your overall purpose in mind.
Is your event going to be a holiday or appreciation party for your employees? Or is it going to be more business-centered, focusing on announcing new updates or increasing customer loyalty?
Make sure you write down any goals for the event and ideas on how you can reach them. This will help to ensure your event is a success and you don't forget any small details during the planning process.
2. Come Up with a Budget
A budget is one of the most important aspects of event planning. But you don't want to just set an overall budget and start booking vendors.
Instead, you should write a list of everything you want to be included at your corporate event. This will include things like the venue, entertainment, food, decorations, and giveaways.
Then, break your budget down so each section has its own budget. This way, you'll minimize the risk of spending too much in the beginning and not being left with enough money to cover the small details that would really put your event over the top.
3. Include a Contest
Everyone loves free stuff! While you can't give away big-ticket items to every attendee, you can create a contest. Not only will that one lucky winner leave happy, but advertising the contest will help convince everyone on your guest list to attend in hopes of winning that much sought-after prize.
The easiest way to do this is by having everyone write their name on a slip of paper and drawing a random winner. But if you want to make it a bit more fun, you can also host a trivia game or caption contest in order to decide the winner.
Of course, for this to really draw those crowds in, you'll want the prize to be amazing. Consider giving out a large gift card or extra vacation days if you're hosting a party for your employees. For a more business-focused event, you may want to give out one of your more expensive products or some new tech.
4. Focus on Music
The music you pick will set the atmosphere for the entire evening, so you want to make sure you choose wisely.
DJs can be a great way to get everyone up and dancing. Just make sure you talk about music genres beforehand, so your DJ knows just what to play for your guests.
If you want the tone to be on the serious side, consider going with a live band for your corporate entertainment. Jazz and classical bands are both great options for a sophisticated event.
5. Include Other Entertainment Options
While music is a great way to create the perfect atmosphere, your guests likely won't be listening intently to them for the entirety of the evening. So, you'll want to offer other entertainment options to ensure everyone enjoys the evening.
For employee appreciation parties, consider something fun and light. Photo booths, magicians, comedians, and caricaturists are all great ideas. If you're looking for something really unique, consider hiring a fire eater or contortionist.
If your event is aimed at increasing sales or networking, consider entertainment that's business-related. Guest speakers and mini master classes can keep your event in-line with your goal while helping your guests feel like they're gaining valuable knowledge.
6. Create a Selfie Station
Whether your event is for employees, to raise money for a good cause, or to try and get customers, sharing images on social media is a great way to get your name out there and boost your reputation.
While you'll want to take your own videos and images to share on social media, you also want your guests to do the same. And a selfie station is the best way to help nudge them in the right direction.
Selfie stations are very similar to photo booths. You'll want a cool backdrop, great lighting, and some fun props, like funny hats or a giant Instagram cutout for your guests to pose with. But instead of having a camera, your guests are encouraged to take selfies and post them on social media.
Create a special hashtag just for your event and print it on a big sign near the selfie station. You could also include your business's name or hashtag on the backdrop. This encourages everyone to tag your business in their posts which will improve your reach.
7. Customize Your Swag
Remember getting goodie bags at the end of a birthday party as a kid? Well, it's time to bring that back!
It's no secret that promotional products can be worthwhile. They keep your guests happy and your business gets some great advertising if they wear those branded t-shirts and hats in public.
However, many people take these giveaways but don't really use them. To help avoid this, consider having a customized swag table.
Offer a variety of different branded items, from the classic pens and t-shirts to something more unique, like PopSockets and waterproof phone pouches. This way, your guests will take only what they really want, so you can still get your name out there without wasting a ton of money on giveaways that won't get used.
Hosting a Successful Event
Throwing a corporate event can be frustrating and overwhelming. But by following the above tips, you can make sure you organize a successful event that all your guests and employees will enjoy.
Are you still deciding on the music for your event? Then check out our blog to get all the music-related content you need to make the right choice.