TO WIN WE CHANT: 5 SONGS FOR SPORTING EVENTS
aaamusic | On 15, Jun 2019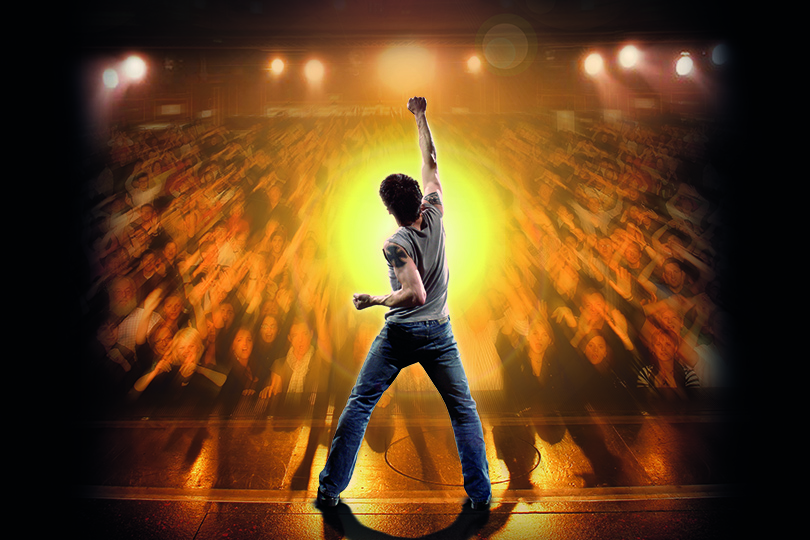 Every time we go to a sports event, whether is a football match, a baseball game or even a professional fight such as boxing or UFC, we have some really good tunes to give the environment that little extra feeling of "it's about to go down" that we love. We all know there are those cliché songs who play in almost every stadium or venue, especially because they give that feeling of pumping up both the players and the crowd.
Since the soccer and NFL preseason schedules under way, why not list the top 5 songs that are present on much of these sport events? You might want to add some of these to your Spotify gym playlist.
Killing in The Name – Rage Against The Machine
Yeah, we know it seems like the kind of song that would play in the walk up to a boxing match or at the start of a WWE show, but you got to admit the edge that it gives you. Maybe it is not as melodic and beautifully written as other songs we are going to mention but is a hell of a song to walk up to. This hit by Rise Against The Machine has been a regular on the MLB All-Star match.
Lose Yourself – Eminem
Another song that from the dressing room to the pitch or court gets you hyped AF, almost as Eminem in 8 Mile about to rap against Lotto and the Free World. Mr. Marshall matter in OG Slim Shady mode is our ally when it comes to hit songs to pump us up.
7 Nation Army – White Stripes
An epic song that's reached every single corner in the entire world and that has everyone chanting and singing from the first bassline to the last drum. The White Stripes, an alternative duo formed by an ex-couple from Michigan gave us this anthem that's sung in every sports event. The drums and bass give it a martial component that from the beginning takes over you.
Eye Of The Tiger – Survivor
Whoever says that they didn't try to work out to this song is lying to us. It takes us back to when Sylvester Stallone is running up the stairs of The Capitol in the Rocky movie. This 80's hit lives to this day as an (unironically) great song that will make you feel like you can do anything.
You'll Never Walk Alone – Gerry and The Peacemaker
To us, with all honesty this one just takes the cake. The song that was primarily interpreted by the group from Liverpool, Gerry and The Peacemaker, wrote by Oscar Hammerstein who co-wrote 850 songs. The song is mainly recited by the local Anfield fans before a big match.
You'll think we're honey putting these people (maybe we are), but is a song that's mainly related to Liverpool FC fans, and the one that played in both of the last (and epic) comebacks on the Champions League, first on the final against A.C Milan back in 2005, and most recently on the Semi-finals of 2019, when they won 4-0 against F.C Barcelona, after being defeated 3-0 on the first leg.
Of course, when they won the final later on this year, all the city of Liverpool was painted in Red, chanting the lyrics of this song, that became the motto of an entire team.
BONUS TRACK
Since it was released in 1977 this hit seems destined to greatness, transcending all barriers to the point that there's not a sports event where you don't hear it going. On the NBA finals is a classic, and even in Latin America you can hear it on the speakers in football stadiums.
The song seems to push you and gets most places on an effervescent environment, just adequate to any type of match, especially when it's played by fans. It is a Bonus track because there's no doubt of what this song represents and how it makes us all feel, besides that everyone knows the clapping choreography. We know we've left out many songs that are sports anthems, so tell us, what other song motivates and pumps you up?
Author: Jorge Ramos