AAA Music Approved: Alan Ebe
aaamusic | On 13, Jun 2021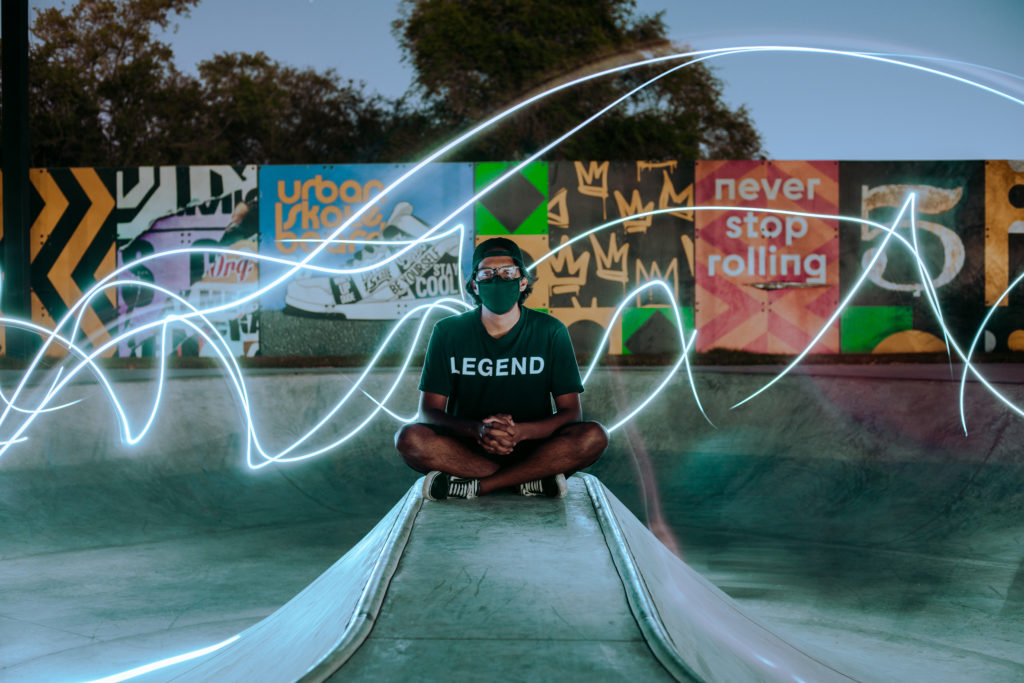 Who are you and where are you from? 
I'm Alan Ebe, your friendly neighbourhood guitar-playing, song-writer based in Dubai, UAE. Although I grew up in UAE, I spent some important years in Chennai, India, where my family is from. I've had a chance to create and perform music in both spaces and am grateful to have two special cities to call home. 
What inspired you to get into music? 
Growing up I was lucky to be surrounded by music – my dad's 12 string, gospel at Church and plenty of friends to goof around with. Because of this, 'getting into music' was almost the natural thing to do, but choosing to stay and make a commitment to it was an active process. By bringing my own emotions and thoughts into the music and lyrics, writing and composing has helped me make sense of many life experiences. Being able to shift this onto various platforms has also given me the chance to feel like I'm sharing these stories with others who will hopefully relate to them, and be reminded to stay true to themselves in this mad world.
What have you done? 
I have so far released six independent songs, ranging from plain old acoustic to RnB and chill. Among these I am most proud of the very first song – 'Little Rain'. Not only was it a major learning experience, it also got the best response despite being the 'simplest' song I've put out so far. Consisting of just two tracks (a guitar and a voice), I am grateful that it was heard by so many listeners and appreciated for the story it tries to tell.
As for the question of whether I have left an 'impact' – that's difficult to gauge. My journey with music has never had 'views' or 'hits' in mind, so this question is probably best answered by listeners who are not my mom. (Love you, ma!)
What are you like live?
Fact: I began producing music during lockdown in 2020. Fact: You cannot have live shows during a pandemic.
Unfortunately, I haven't had a chance to take my music live yet, but cannot wait for when I can begin doing so. I have performed live as part of the band F.I.S.H (based in Dubai) and also as part of a duo with Aaron Dev Sherlin (based in Chennai, India) and miss the rush of performance and engaging with a live audience.  
What makes you different?
I've actually given this some thought. Here goes: It's the summer of '10, school's out, you've spent the entire day working on a 'project' and forgotten to have lunch. Your mom's back from work and puts together a quick sandwich for you. I'd like to think that my music is a lot like that sandwich – far from perfect, but tastes familiar and made out of items from the local grocer.
On a more serious note, I really do hope to produce music with home-made qualities – authentic, relatable and created with a deep love for the process of music production, rather than a focus on the final output adhering to a stranger's checklist. This is the case even with the small team of friends helping me with the production; we try not to take ourselves too seriously and enjoy riding this wave for as long as we can. Because of this, you can count on my music to be often nostalgic, sometimes sad, but always honest.
Physical vs Downloading vs Streaming… How do you listen to music?
Music has certainly become a popularity contest where a mix of market economics and streaming services ensures that the catchiest and/or wildest music reaches the masses. This kind of system prioritizes monetary benefit over artistic creativity and thus puts independent or new artists at a disadvantage. That being said, I listen to music via streaming apps, too, but still keep close old cassettes and CDs from the mid-2000s!
What have you been listening to? 
I'm a big fan of live music recordings and keep going back to some of my all-time favourite albums such as NEEDTOBREATHE's Acoustic Live Vol. 1 and John Mayer's Where the Light Is. In terms of more recent music, I've been listening to Olivia Rodrigo and Lizzy McAlpine. I think McAlpine's music is reminiscent of early Taylor Swift, who in turn is an overall nostalgic song-writer. What these artists have in common is how you can rip the music and glitz away from their songs and the lyrics will still leave you touched. This human aspect of any song, in my opinion, is the trademark of good music.
What are your aspirations for the future? 
I am still directing the process of music production to be based on the events and feelings I see around me in real time. I have a few more tracks on the way and one in the making; you can expect some laidback music underlined with RnB tunes in the upcoming months.
If things get better and live music is back in the cards, I hope to perform in different cities, starting with India. 
Questions answered by: Alan Ebe…