The biggest music acts to play in Las Vegas
aaamusic | On 29, Jun 2021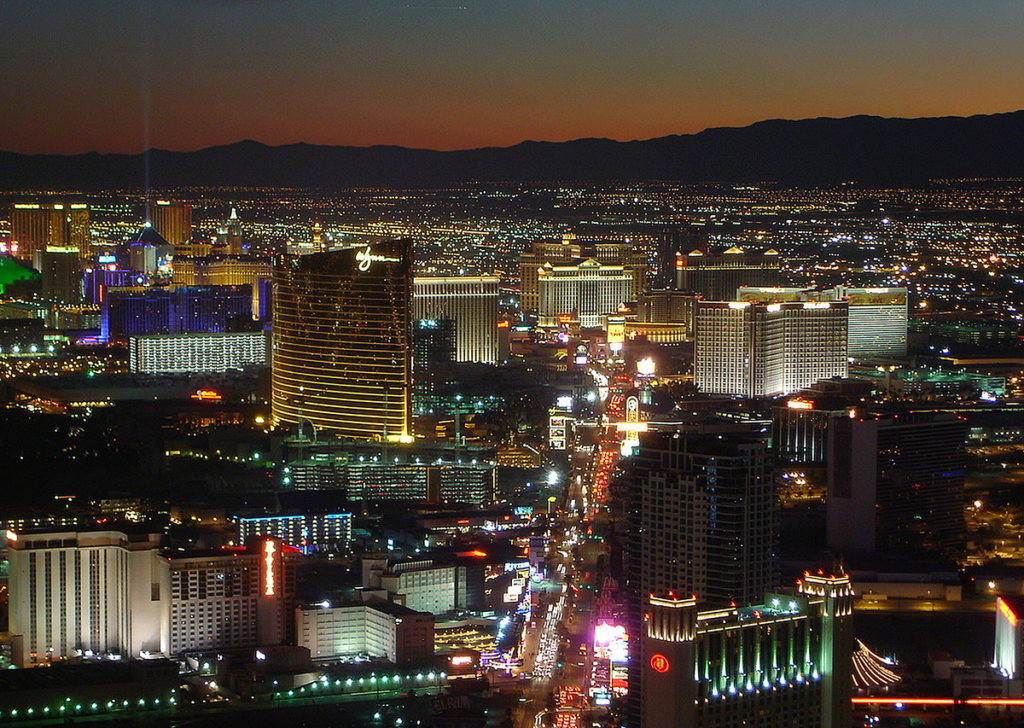 Las Vegas has a reputation for being one of the best cities in the world in terms of entertainment options, and while the primary reason for this is the plethora of gambling options that you will find, it is also renowned for hosting some of the biggest and most popular musicians. While gambling has moved online to an extent, with sites such as https://www.platincasino.co.uk drawing many visitors, especially due to the pandemic, the energy and experience of a live music concert is almost impossible to duplicate, which is why they are likely to be fully packed once we are able to go back to our normal lives. Vegas has a long history of hosting music gigs, so here we will take a look at some of the best musical acts that 'Sin City' has seen over the years.
The Beatles, Convention Center Rotunda, August 20, 1964
The second stop on the Fab Four's first U.S. tour brought them to this then-modestly sized desert locale, giving Las Vegans the chance to peep their mop tops even before folks in Los Angeles, Chicago or Philadelphia. "We were lucky enough that they found places like ours weird and interesting," offers Dennis Mitchell, producer and host of Vegas-based syndicated radio show Breakfast With the Beatles. Every detail of their brief visit has become an indelible part of Southern Nevada folklore: the stealthy 1 a.m. McCarran landing; the mobbed Sahara Hotel arrival; John, Paul, George and Ringo huddling around in-room slot machines; ticket prices running from $2.20 to a then-outrageous $5.50; crowds of more than 8,400 apiece for afternoon and evening shows, in a hall fire-coded for 7,500.
Led Zeppelin, Las Vegas Ice Palace, 1969
Though the Internet purports Zeppelin's only Vegas-related date to have been an April 19, 1970, Convention Center cancellation (either Robert Plant was in poor health or tickets weren't selling well, depending which version you believe), we've spoken to a dozen individuals who vividly recall getting the Led out at this once-hopping all-ages venue in the Commercial Center off Sahara Ave. It went down atop the wood-covered ice of a hockey arena—most likely, we deduce, on either August 11 or 12, between shows in San Diego and Phoenix—with fans of the band's blues-driven early music fanning across the plywood floor and up the bleachers along the sides.
Elvis Presley, International Hotel, July 31, 1969
The King's NBC-televised '68 Comeback Special will forever be the most celebrated touchstone of his late-1960s comeback, but his four-week Las Vegas run in the 1,500-capacity showroom of the International (now the Las Vegas Hilton) stands as the far riskier step along Presley's return to respectability. Not only was the July 31 opening-night gig Elvis' first show before a paying crowd since March 1961 (the Comeback Special had been recorded in segments at NBC's studios), but Vegas had previously been the site of one of Presley's most notorious flops, an April 1956 New Frontier run that saw him drop from headliner to opening act in the span of two weeks. A Newsweek article titled "Return of the Pelvis" reviewed his far more auspicious International debut: "Shaking, gyrating and quivering, he again proved himself worthy of his nickname, the Pelvis. Though nervousness caused him to sing 'Love my, me tender' for 'Love Me Tender,' the pasty-faced enchanter quickly settled down to work his oleaginous charms … Oozing the sullen sexuality that threw America into a state of shock in the '50s, he groaned and swiveled through a medley of 'Jailhouse Rock,' 'Don't Be Cruel,' 'Heartbreak Hotel,' 'All Shook Up' and 'Hound Dog.' It was hard to believe he was 34 and no longer 19 years old."