How to Ensure That Your Venue is Ready for Bands?
aaamusic | On 25, Nov 2022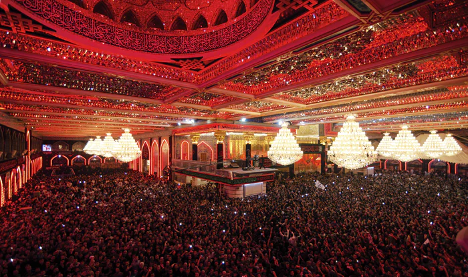 The UK is crazy for live music. There are festivals up and down the country and gigs are played at venues of all sizes every day of the year. According to the most recent data, around 34 million people attended a festival or concert in 2019 which proves just how popular they are.
If you host live music at your establishment or are hoping to do so in the future, then you'll want to ensure your venue is ready for the bands you hire to put on a show for your guests. This will allow you to build up a great reputation with bands in the music industry meaning you can continue to hire the best talent. Plus, great shows will result in customers coming back for more!
If this sounds ideal to you but you're not sure where to start then this is the article for you. We'll discuss how to get your venue ready for bands, so they can rock your customer's socks off.
Create a budget
Designing the perfect stage for bands will come at a cost, so defining your budget before you make any changes is vital. Whilst the more you invest will result in a better final look, you mustn't spend more than you can afford.
Set a realistic budget and stick to it!
Ensure you have adequate space
Whilst gig lovers don't mind the occasional mosh pit, attendees mustn't be squashed in like sardines. In recent years, there have been numerous reports of people fainting at concerts due to overcrowding, so you'll want to avoid this.
You'll also want to give your bands enough space for all their equipment. The lead singer may want a bit of extra space around the stage for dancing and interacting with the audience too.
Invest in the right tools and equipment
When building your ideal stage, you'll be looking to implement items like lights to make the bands stand out and look great. If you're wanting to save some money then we suggest making these changes yourself. To ensure installation goes smoothly, however, invest in a reliable drill from reputable suppliers like RS and toolbox which won't let you down on the job.
Perform a risk assessment
Once you're happy with how the venue is looking, perform one final risk assessment to ensure bands and attendees will be kept safe. If there are any hazards, rectify them and you'll be all set for hosting bands.