The Pains Of Being Pure At Heart: Tour & Single Details Unveiled
aaamusic | On 25, Jun 2010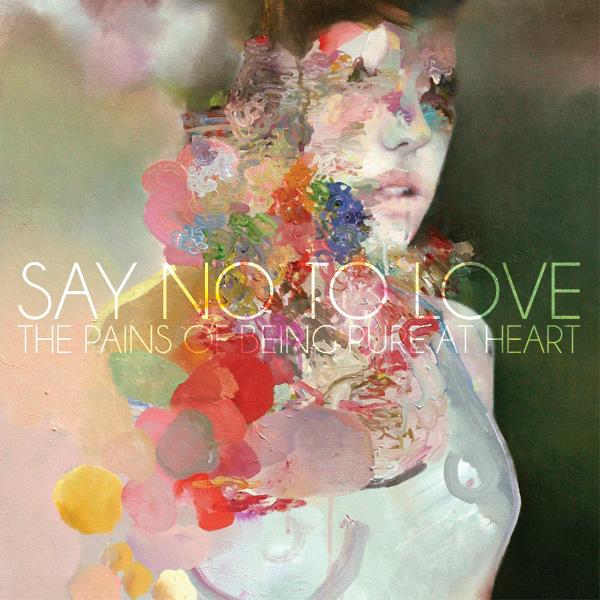 Following the phenomenal success of their self-titled debut album (number 15 in NME's Top 50 Albums Of 2009, number 19 in Pitchfork's list, number 5 in Rough Trade's albums of the year), NYC's The Pains Of Being Pure At Heart (comprised of Kip Berman, Alex Naidus, Peggy Wang and Kurt Feldman) are set to release new single Say No To Love for no greater reason than it's a summer hit in the making. Fans in thrall to the band's lovelorn, indiepop heart will not be disappointed: this is, in singer Kip's words, "a perfect summertime single full of fuzz and feelings."
Says lead vocalist, Kip: "The song is about rejecting hyper-serious adolescent romance that imprisons you and inhibits your ability to become the person you want to be and do the things you want to do. It's about a girl telling an emo boy to go grow a pair."
 
On the B-side is another new track, Lost Saint, which is "about growing up, going to Catholic School and insubordination."
 
The band's debut album took them all around the world, playing shows in North America, Europe, Australia and Japan. Still hitting the road hard, they will be popping up at numerous European festivals this summer before returning to the studio in New York to record their second album. The dates include a much-anticipated headline slot at Indietracks.
LIVE DATES IN JULY
SUN 18 July – Latitude Festival, UK
http://www.latitudefestival.co.uk/tickets/index.aspx
FRI 23 July – Contempopranea Festival, Spain
http://www.contempopranea.com
SAT 24 July – San Sebastian Festival, Spain
http://www.heinekenjazzaldia.com/?language=en
SUN 25 July – Indietracks Festival, UK
http://www.indietracks.co.uk/tickets.html
WED 28  July – Brighton Concorde 2, UK
http://www.seetickets.com/see/price.asp?code=463700
THU 29 July – Heaven, London
http://www.wegottickets.com/event/78452
SAT 31 July – U18s Festival, Stirling, Scotland