Merc Mix It Up with In Store Live Summer Sessions
aaamusic | On 21, Jul 2010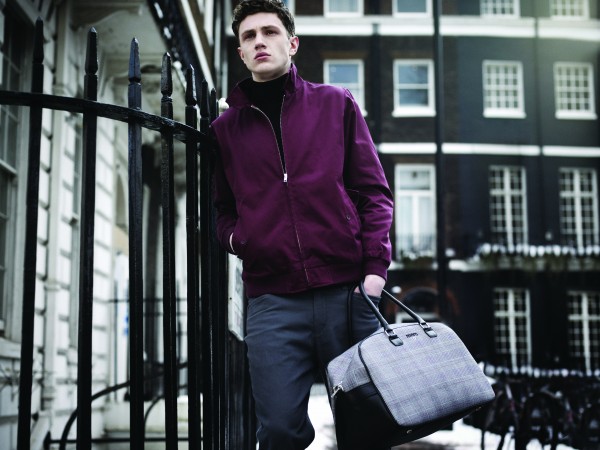 Merc Mix It Up with In Store Live Summer Sessions
Kick start your weekends this summer with a series of live FREE music sessions down at Merc's legendary store on Carnaby Street, a great soundtrack to your Friday night in town.
The iconic clothing brand will be hosting sets from 6.00pm every other Friday evening until 10th September, adding a musical twist to your shopping experience.
Merc's summer music sessions are sponsored this year by Clash.com and supported by Red Stripe, the Jamaican lager.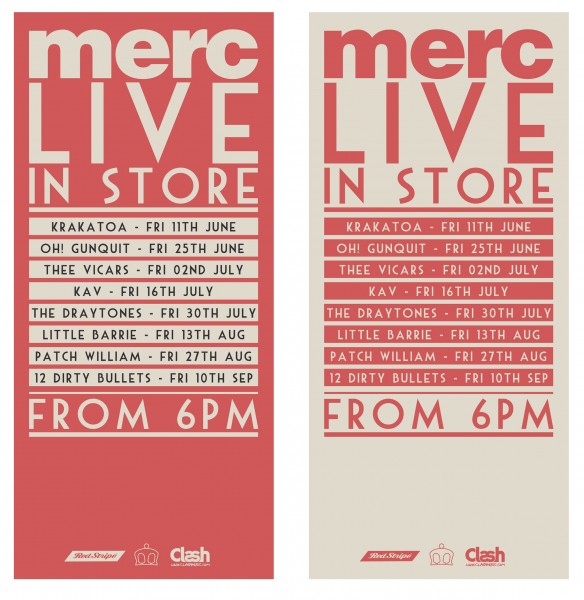 30th July The Draytones http://www.myspace.com/thedraytones
Psychedelic / Garage / Latin four piece featuring Gabriel Boccazzi (guitar & vocals), Luke Richardson (drums & vocals), Chris Le Good (bass & vocals) and Andy Pickering (organ, rhythm guitar & vocals), signed to 1965 records.
13th August Little Barrie              http://www.myspace.com/littlebarrie
Little Barrie is a London-based trio whose sound is an exciting blend of hard rock, blues, soul, and funk that calls to mind classic bands of the '60s like Traffic and Cream, and whose loose and groovy earthiness earns it a place near the front of the jam band class.
27th August http://www.myspace.com/patchwilliam
Patch William are a London based four-piece consisting of brothers Will and Ed Adlard, and friends George Eddy and Ali Digby.  Their track "The Last Bus" has just been nominated for an Ivor Novello Award in the "Best Song Musically and Lyrically" category.
"The middle of a venn diagram composed of Nick Drake, Jamie T, Jimi Hendrix, and Talking Heads would be an odd place but this is where you find youthful London four-piece Patch William.  The sound is spare but the melodies dreamy, and the performances assured". The Word
September 10th 12 Dirty Bullets http://www.myspace.com/12dirtybullets
The 12 Dirty Bullets powered onto the scene in 2007 and offer a refreshing alternative to the touchy-feely indie rock that was saturating the airwaves. Honest lyrics and commanding riffs mix with unique guitar sounds.
For more information and footage please visit www.merc.com or www.clashmusic.com
'Merc' was established in 1967, with Carnaby street thriving and the swinging sixties taking over London. Youth orientated and youth driven, the boutiques of London set the tone and the world watched and followed. The 'merc' name reflected razor sharp cut, attention to detail and an immaculate finish that was the signature 60s look. Building on these foundations 'merc' has continued to build and grow as a brand year on year.
With strong roots in the 1960's vibe of ska and northern soul, Merc has worked with a number of bands over the years clothing The Rascals, Kasabian, The Kaiser Chiefs, Graham Coxon and Franz Ferdinand.