Ezcapade To Release Debut Single
aaamusic | On 04, Aug 2010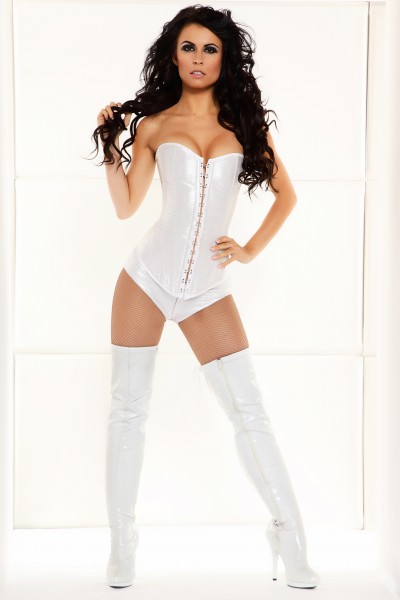 On August 30th 2010, prodigious new pop/dance phenomenon Ezcapade release their inaugural single When The Beat Drops. Three hours later, you'll be asking where you're going to be when…..?
Platinum selling and Grammy nominated producers Love To Infinity (Michael Jackson, Madonna, Kylie Minogue et al) first met front lady Carina Lirola at the legendary Ministry of Sound Club, London. A regular in the main room, Carina was first introduced to LTI via a mutual friend where she plucked up the courage to pass on one of her mix tapes to the legendary producers. An immediate response of absolute perplexity from LTI, and an instant connection resulted in the two parties forming a new band together, and thus the new super group were born.
Released through Transmission Recordings, When The Beat Drops encompasses an eccentric profusion of stirring melodies and pounding beats, resulting in a track bursting with complete sophistication and absolute conviction. The extraordinary vocals of Lirola combined with a ridiculous cornucopia of dirty synths, brings the debut single to the masses. Dance arenas will swell with delight and chart lovers spanning the globe will indulge the moment this addictive track is let loose.
The accompanying video is quite simply, futuristically outstanding. Drawing influences from the 1968 sci-fi classic Barbarella and 1997 cult classic, The Fifth Element, Carina moves ferociously amongst an army of robotic esq. dancers sporting a series of ultramodern outfits, amidst a barrage of stupendous visuals.
Born in the boisterous Liverpool suburb of Fazakerley with a rich Spanish heritage pumping through her veins, Ezcapade vocalist Carina Lirola is graced with an endearing eye for poignancy, perfection and a talent so esteemed, that she could well be the next ambassador of the pop community. Speaking about the new single Lirola talks of her perfectionist attitude, "Myself and the LTI brothers spend so much time together. Whether it's nailing that one vocal track until 5am, perfecting lyrics or designing that next outfit".
When The Beat Drops is now set for release. It is to be adored, relished and most importantly enjoyed…..to the absolute max!