Philadelphia Grand Jury: Free download of track 'The New Neil Young
aaamusic | On 04, Aug 2010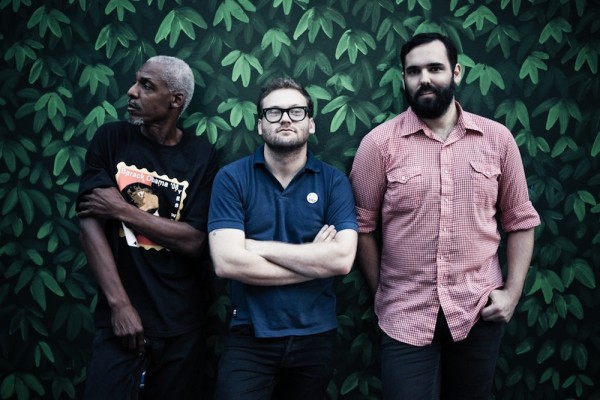 To mark their recent signing to Communion Records (the label of Mumford & Sons' Ben Lovett and Kev Jones) and the announcement of their first single release with them ('Going To The Casino' – 23rd August), Philadelphia Grand Jury have made an exclusive free download available:
Philadelphia Grand Jury // The New Neil Young by Stayloose
Australian trio Philadelphia Grand Jury represent the first move away from folk/ acoustica for Communion Records. A proud rock/ soul outfit whose last single came out via Beggars' Too Pure Singles Club, The Philly Jays already have a wealth of UK fans. Their first London show – of an epic touring schedule – is this coming Wednesday, 11th August at Proud Galleries.
WED 11TH AUG – Geek Out @ Proud Camden, London
MON 16TH AUG – Kasbah, Coventry
WED 18TH AUG – Forum, Sheffield
THURS 19TH AUG – King Tuts, Glasgow
FRI 20TH AUG – Duke's Corner, Dundee
SAT 21ST AUG – Jager Room, Stornoway
SUN 22ND AUG – Hootananny, Inverness
MON 23RD AUG – Stereo, York
WED 25TH AUG – Red Room, Nottingham
THURS 26TH AUG – Moles, Bath
FRI 27TH AUG – Wig & Pen, Truro
SAT 28TH AUG – The Flapper, Birmingham
THURS 2ND SEPT – Forum, Tunbridge Wells
FRI 3RD SEPT – Timepiece, Exeter
SAT 4TH SEPT – Unit, Southampton
WED 8TH SEPT – Prince Albert, Brighton
THURS 9TH SEPT – Boiler Room, Guilford
FRI 10TH SEPT – Lexington, London
SAT 11TH SEPT – The Vaults, Derby
SUN 12TH SEPT – Academy 2, Newcastle
MON 13TH SEPT – Sugamill, Stoke
MON 20TH SEPT – Start the Bus, Bristol
TUES 21ST SEPT – Academy 3, Leicester
THURS 23RD SEPT – Plugged In, Sunderland
FRI 24TH  SEPT – Stanley Theatre, Liverpool
SAT 25TH SEPT – Jericho Tavern, Oxford
WED 29TH SEPT – Moles, Bath
THURS 30TH SEPT – The Cellars, Portsmouth
FRI 1ST OCT – Night & Day, Manchester
SAT 2ND OCT – Empire, Middlesborough
SUN 3RD OCT – Plug, Sheffield
THURS 7TH OCT – Cockpit, Leeds