Ricky Warwick Announces London Show!
aaamusic | On 08, Aug 2010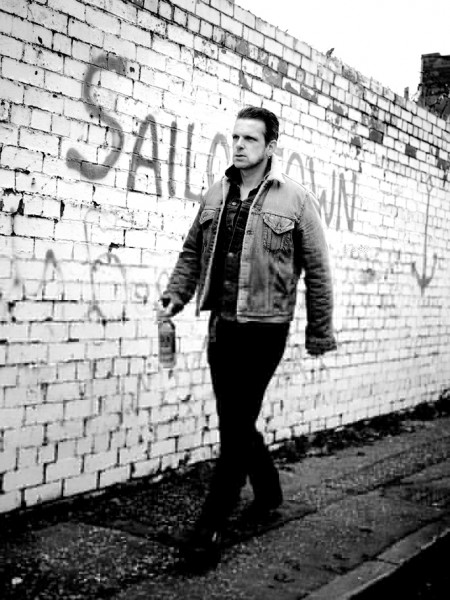 Newly appointed Lead Singer of Thin Lizzy, Singer Songwriter Ricky Warwick today announced that he would tour The United Kingdom immediately before embarking upon a new chapter in his life – a life that his peers in an un-recognisable Rock Industry would surely die, before they get old, for.
Whilst basking and possibly recovering from his unprecedented success with the Beatles in 1971, John Lennon spoke with unabated enthusiasm of the future and turning his bazaar life into a metaphor for a calendar day made the comment that it wasn't even lunchtime yet. Who knows what the afternoon would have brought for Lennon.
With the recent news that he had been invited – yes invited – to take up the coveted role of lead singer in legendary Rock Band Thin Lizzy, most would have imagined that Ricky Warwick would have been content that he should have no problem "getting the afternoon in".
Not so, for Northern Ireland born Ricky Warwick. With relentless enthusiasm passion and optimism for the future, Warwick talked of his recent joy in joining one of his all time boyhood favourite bands Thin Lizzy and his need to squeeze in a tour to play in front of his loyal fans – one more time.
From his home in Los Angeles, which he shares with his wife Tina and their young family, Warwick commented "I will remember 2010 as a year of amazing opportunities and Good Karma. Thin Lizzy is just unbelievable. When I was asked by Scott and the guys in Thin Lizzy to come down for a jam, I had my reservations. Do you know what you're asking me to do and what these songs mean? Was it an honor to even be considered? Absolutely. Was the concept surreal and the reality even scarier? Hell yes. And while mulling it over and over, last week I somehow found the courage to walk into a Thin Lizzy rehearsal. I am going to share a little secret with everyone. When I was really intimidated and having my moments of self doubt, I drew strength from a Lizzy song. "You can do anything you want to do. It's not wrong what I sing it's true. You can do anything you want to do.""
Whilst preparing for his "Ricky Feckin Warwick" tour and Thin Lizzy, Warwick has also been working on two Milestone projects with as Warwick describes them "the Aristocracy of Rock!" Warwick explained "A guy who has been in the Rock Industry at the absolute top of his profession was introduced to Belfast Confetti by a good friend. My friend knew that this guy was working on a couple of projects that will end up on Broadway and saw a role for me in the project. The guy loved my stuff and we have joined forces and the guys are working on the projects behind the scenes – I'll tell you more soon"
Warwick will, however is however releasing an EP of four of the songs to feature in one of the projects – Storyteller – The EP features four tracks – one brand new "fist in the air anthemic"studio track – The Whiskey Song, which features Nathan Connelly from Snow Patrol on lead guitar,the track was engineered and produced by Chris McCormack, guitar player with 3 Colours Red and Gary Numan with and mixed by Legendary Rock Producer Chris Sheldon . Three live tracks – the traditional Irish The Star of The County Down which Warwick performed live in Tel Aviv with acclaimed singer songwriter rand producer Izhar Ashdot and Belfast Confetti and The Arms of Belfast Town from the acclaimed Belfast Confetti Album.
RICKY WARWICK (The Almighty/ New Model Army / Thin Lizzy)
And special guests
21/09/2010
The Lexington
http://www.ticketweb.co.uk/user/?region=gb_london&query=detail&event=400109