Goo Goo Dolls Single & UK Tour Dates Announced!
aaamusic | On 23, Aug 2010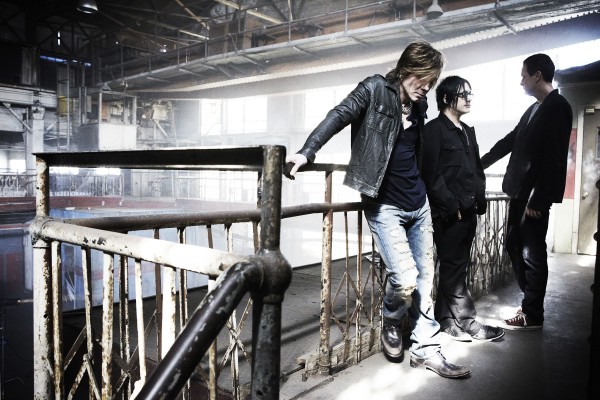 Goo Goo Dolls are set to release a single from their first album in 4 years, 'Something For The Rest of Us'.  Entitled "Home", and produced by John Fields, it  will be available as a digital download.  This week it went up to the A list on the Radio 2 playlist and will be the station's album of the week next week.
2010 marks the 24th year since founding members John Rzeznik and Robby Takac first starting playing music together. Joined for the past 15 years by drummer Mike Malinin, the Goo Goo Dolls release their ninth studio album, Something for the Rest of Us on August 30th. Written and recorded over the past couple of years, the album delivers another dose of great Goo songs such as "Sweetest Lie," "One Night," and "Soldier." With his songwriting, Rzeznik confronts some of the issues that have become part of many people's everyday lives:
"So many people are struggling to keep it together through tough economic conditions and two wars that seem to have no end in sight. The ones who bear the brunt of these burdens are everyday people. That's who I want to speak to."
Most bands that were around in 1986 have come and gone. The Goo Goo Dolls have been able to survive and stay relevant, they are about songs, and there will always be people hungry for songs that speak to them – those are the people the Goo Goo Dolls are talking to. A deluxe book edition version of 'Something For The Rest of Us' is currently available for pre-order exclusively at www.googoodolls.com . This limited-edition version features exclusive photos of the band, a digital download of "Home" upon purchase, and a limited-edition lithograph, some of which have been personally signed by each member of the band. The band's achievements are impressive, 4 Grammy nominations, 13 consecutive top 10 multi-format hit songs, and over 10 million albums sold. Rzeznik has also been the recipient of the Hal David Starlight Songwriter Award.
The Goo Goo Dolls, currently on the road in the US, where they have been helping feed the hungry for the past 12 years. Their street team is working with USA Harvest to collect non-perishable food items before concerts at every venue on their tour which are then distributed via local food banks.  The band have just announced a UK tour for November, kicking off in Glasgow on Sunday 7th, the  London show  will be at the  02 Brixton Academy on 13th November.
NOVEMBER 2010
Sunday 7th Glasgow  02 Academy
Monday 8th Newcastle  02 Academy
Tuesday 9th Leeds  02 Academy
Thursday 11th Birmingham  02 Academy
Friday 12th Manchester Academy
Saturday 13th London Brixton 02 Academy
Monday 15th Norwich UEA
Tuesday 16th Bristol  02 Academy
Wednesday 17th Leicester 02 Academy