Split Festival 2010 – All Details Here!
aaamusic | On 27, Aug 2010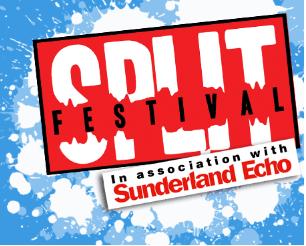 'Split' launched with a mighty bang last year and is intent on bringing forward the cream of the Sunderland music scene with a bigger showcase for this second outing. Split Festival will take place on Saturday 25th and Sunday 26th September at Ashbrooke Sports Club, Sunderland, Tyne and Wear. With a wealth of musical talent behind this upcoming 2 dayer it's not surprising its attracting a seasoned crowd.
Line-up
Expect a line-up of 30-40 acts, Maximo Park headline, Frankie and the Heartstrings, The Paddingtons, Hot Club de Paris, Lucas Rennie, Les Coq Sportif, That Fuckin' Tank, Nev Clay, The Errors, Little Comets, The Generals, Coal Train, MeandthetwinS, Love Bites & Bruises, with a special appearance by The Futureheads. For the line-up details as
available please click on the festival banner in the home page.
Tickets
An early bird weekend ticket is priced at £25, under 8 are admitted free with a ticket paying adult. Discounted tickets bought before midnight on August 31st will be £15 for one day and £25 for the weekend. Any ticket purchased after that date and before the event will be £20 for one day and £32.50 for the weekend.
The second Split Festival is a bigger and better version of the inaugural 2009 event and once again will be held under cover in a massive marquee at Ashbrooke Sports Club. It's main aim is to give a for North East musical talent and this year's main acts so far booked are all from this area.