Introducing Kurran & The Wolfnotes
aaamusic | On 11, Sep 2010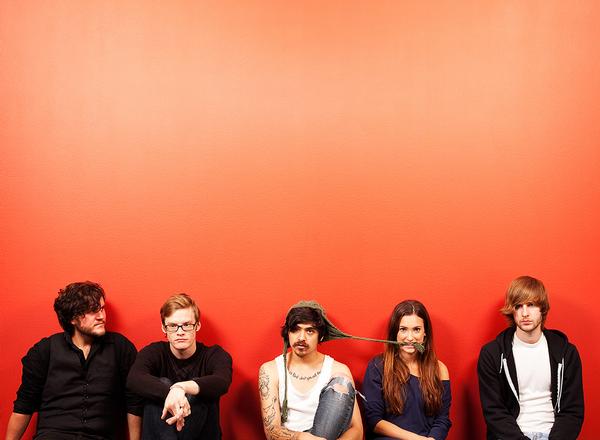 I saw Kurran and the Wolfnotes few months back at the Hoxton Bar & Kitchen. They were the main support to The Kissaway Trail and I remember thinking that they were really good. Then, being terrible at catching names (I take months to memorize even my friends' ones!) I totally forgot to dig in further: what a mistake!
As always happens with beautiful yet mysterious things in life, I heard Your Four Limbs on the radio and it suddenly hit me like a train. It felt as if I were falling in love for the first time. It is hard to describe Kurran and the Wolfnotes vocals and sound as I would hardly give them justice, therefore I suggest you watch the mesmerizing live version and listen to the track here. Enjoy!
Kurran and the Wolfnotes bring an unmistakable noughties twist to the alt-folk sound, with a playful hint of The Strokes complimenting the otherwise straight up trad-sound. New Yorker Kurran Karbal's faltering, heartbroken croon and textbook Isle of White Festival circa-1968 guitar jangle, half medieval minstrel, half basement bar sleaze sitting perfectly on new single 'Your Four Limbs'.
While their sound may lend itself to comparison to a whole host of their contemporaries Kurran doesn't see his band as a flash in the pan. He's never more sincere than when he says, "I look at bands like Radiohead who have amazing discographies and I want to be able to look back in twenty years and say, 'Yeah, every single one of these albums speaks for a part of my life"
"The way I think about it," says Kurran, "There are a few special people who get the chance to do this as their career and that's it, that's our goal, I want to be one of those people. It's not about fame, it's just to be able to play music for your whole life. It's like when I was fifteen and heard NOFX and Rancid and I thought, 'Woah, those guys are playing and it doesn't look that hard, friggin sweet, I could probably do that.' So I did!" With secret influences like that, who's going to stop him?
The 5-piece, already with a single release under their belts and recent show-stopping performance at Latitude, plan to tour in September and will be announcing dates soon. In the meantime they are working on their debut album.

Kurran and the Wolfnotes live:
23rd September – Reeperbahn Festival, Germany
Read our review of new single Your Four Limbs here!
www.myspace.com/kurranandthwolfnotes