Seerauber Jenny Free Download & London Bull & Gate Live Date!
aaamusic | On 14, Sep 2010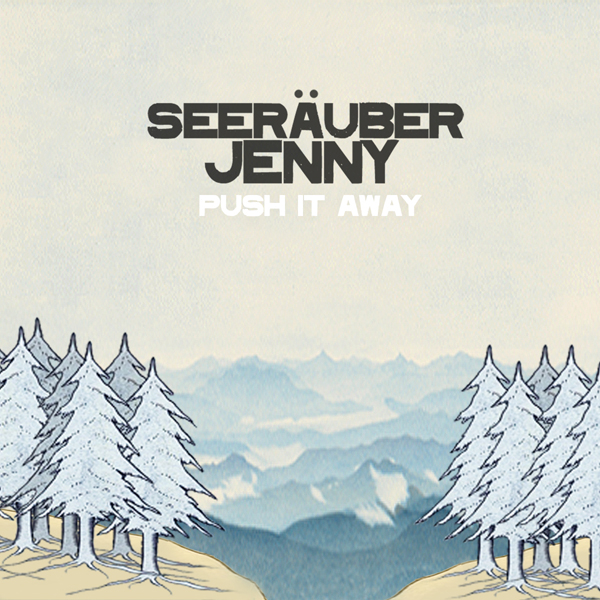 Seerauber Jenny have announced a London Label Fandango date to coincide with the Bull & Gate's 30th birthday celebrations, on September 20th.
This month sees a broad mix of acts brought together to mark the anniversary, with Seerauber Jenny joining The Complete Short Stories + Films of Colour + Liz Lawrence on the Fandango bill.
Ahead of the release of the debut double A single 'Push It Away'/' Waste of Time' on September 27th we have an Alternative Mix of 'Push It Away' for you to all – get it from here!
Seerauber Jenny – 'Push it Away'/ 'Waste of Time' by divisionpromotions
Borne of the seaside and manipulated somewhere near Moss Side, 'Push It Away' is SEERAUBER JENNY's first ever release. It is prickly and enigmatic, racy and rolling – a tense, nervous heartache. 'Waste Of Time' meanwhile is lush and lonely and therefore a typically lovely, brooding Label Fandango flipside.
SEERAUBER JENNY was founded by young Fran Barker in a leaky conservatory with a 4-track, a miscellany of instruments and a bag load of fuzzy influences including Sonic Youth and My Bloody Valentine.  These raw acoustic creations, earthy and shoe-gazey, captivated the interest of fellow band member Neil Claxton, formerly of Manchester based Mint Royale. Fran's woodland musings – with its feet on the floor and its heart reaching for the stars – fused with Neil's electro pop ideals are what give the band their distinctive edge and charm.
The live plot adds yet more smoke to the hall of SEERAUBER JENNY mirrors: Fran's live performance is compelling and enthralling. Already being picked up on the BBC Introducing radar, the live experience has glided into action also supporting The Clientele at the ICA.
The debut single 'Push It Away' / 'Waste Of Time' will be released though Label Fandango on September 27 2010, available on Limited edition 7" & digital download.
LIVE DATES:
September 16th – Brighton –  Juice FM Acoustic gig – The Windmill
September 17th – Manchester – Kraak Gallery 
September 20th – London – Bull & Gate 30th birthday – Label Fandango night
October 8th – Brighton – Brighton Live
October 13th – Manchester – Band on the Wall (BBC Introducing event @ In The City)