Jenny and Johnny announce first UK tour
aaamusic | On 29, Sep 2010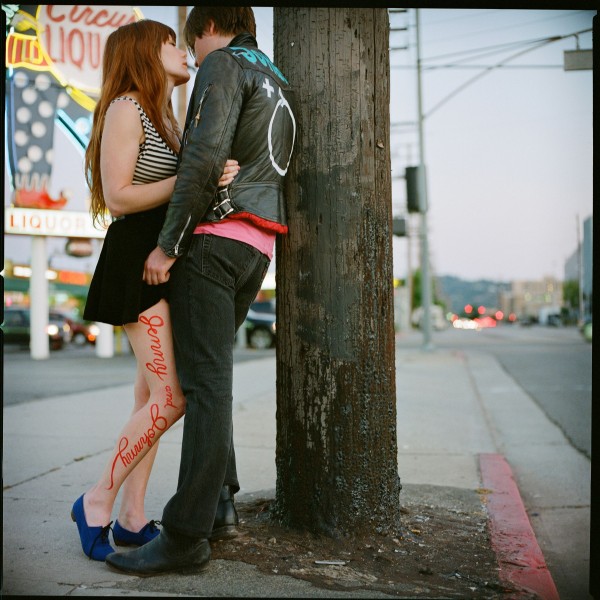 New project from Rilo Kiley's Jenny Lewis and acclaimed singer-songwriter Johnathan Rice confirm first UK tour and November 1st release of debut album 'I'm Having Fun Now'
"Jenny Lewis and Johnathan Rice have both had their moments of pure-pop confection in the past, but never as crazily delicious as here" – Spin
"J and J's vocals blend beautifully – sweet harmony that makes dischord go down easy" – Rolling Stone
"Power pop's new power couple… They sound Cracker Jack sweet even when they're feeling bitter" – Entertainment Weekly
Jenny and Johnny – the eagerly anticipated new project from Rilo Kiley's Jenny Lewis and the acclaimed singer-songwriterJohnathan Rice – have confirmed details of their first full UK tour that will commence at the end of November. The tour will follow the November 1st domestic release of their debut album 'I'm Having Fun Now' that has already earned rave reviews in theStates.
The duo will tour mainland Europe as support to Vampire Weekend throughout November before heading to these shores for the following headline dates:
November
24th – Birmingham, O2 Academy 2
26th – Newcastle, O2 Academy 2
27th – Glasgow, Oran Mor
29th – Dundee, Fat Sams
30th – Edinburgh, Cabaret Voltaire
December
1st – Manchester, Ruby Lounge
3rd – Leeds, Brudenell Social Club
4th – Norwich, Arts Centre
5th – Northampton, Roadmenders
7th – London, 93 Feet East
8th – London, Bush Hall
9th – London, Brixton Mass
10th – London, Luminaire
12th – Minehead, ATP Festival (curated by Belle & Sebastian)
During hours of downtime on her 'Acid Tongue' world tour, Jenny and Johnathan Rice began writing a batch of songs different from anything they had previously created.  During a nine day demo session in L.A. in October 2009, helmed by Rilo Kiley's Pierre De Reeder, Jenny and Johnny played as many instruments as possible, right down to the drums, bringing in Jason Boesel for additional embellishments. The four friends were so happy with the results that Lewis and Rice decided to start a brand new band and finish the record. In late December the two songwriters drove from Los Angeles to Omaha, Nebraska to work with their friend, Mike Mogis.
Jenny and Johnny hunkered down in Mogis' ARC Studios for five weeks of tracking, vocals, and mixing during the worst Midwestern winter since the 1860s.  Cut off from the outside world in a blizzard's haze, the record's personality began to emerge. Gone were the vintage, classic-rock textures of their previous two albums, and in came a tougher, rougher sound. There's an exuberance in love songs like 'Scissor Runner' that mask some of the record's darkness, while Lewis chronicles the economic demise of her beloved California in 'Big Wave'. Listeners will relish Rice's haunting vocal on 'Animal' and both songwriters raising a middle-finger kiss off in the acerbic 'My Pet Snakes'.
www.jennyandjohnnymusic.com                    www.myspace.com/jennyandjohnny