FIAT PUT THEIR FAITH IN MUSIC – Punto Evo joins forces with legendary dance act Faithless
aaamusic | On 22, Jul 2010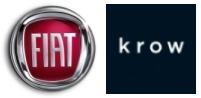 A second groundbreaking music initiative is to be launched by Fiat Group Automobiles UK – this time through an innovative collaboration with music legends Faithless.
Following on from the highly successful Evo Music Rooms project earlier this year, the latest landmark partnership joins the new Punto Evo with Faithless on the release of the music giant's new singles 'Tweak your Nipple', 'Feelin' Good' and 'Sun to me', taken from Faithless' new album 'The Dance', as well as their UK arena tour. Unlike other brand / music alignments, Fiat and Faithless will be working in full creative partnership to co-create a number of new music projects, videos and events for fans to enjoy.
Fiat and Faithless first discovered a real synergy between their ideas and creative thinking when Faithless headlined Fiat's Evo Music Rooms. Hosted by Edith Bowman on Channel 4, Evo Music Rooms achieved audiences in excess of 1.3 million as Fiat acted as record label, music promoter and talent scout in the quest for the UK's best unsigned music talent.
Elena Bernardelli, marketing director, Fiat Group Automobiles UK:
"Punto Evo is leading the way in innovation, so we were thrilled to get involved with another music initiative that reflected our forward-thinking approach. Faithless were the perfect collaboration for us due to their legendary status and creative approach to their work. Like us, they were really keen to develop a true collaboration where both parties had a positive impact on the creativity and production output of our joint work."
Faithless said:
'"We were really excited to be approached by Fiat to work together on some creative ideas and find new ways of reaching our fans."
Brought to you by Fiat's Punto Evo, this partnership is set to transform the way artists communicate their music to an audience, and will demonstrate how creative forces in the market place can collide with explosive results.
Listen up and watch out for announcements over the coming weeks – it's going to be one heck of a ride.
About Fiat Punto Evo:
The Fiat Punto Evo is the latest in a long line of successful Punto cars. Car of the Year in 1995, more than seven million Puntos were produced worldwide. New Punto Evo – the latest evolution – is set to build on the strengths of its illustrious predecessors and move the game on with a host of new ideas and innovations that include latest generation MultiAir and MultiJet II engines and Blue&Me TomTom navigation, mobile phone, trip computer and MP3 music player.
To locate a Fiat dealership or book a test drive visit evomusicrooms.com
Faithless Tour Dates
23 Jul 2010 – Stadio Picchi Livorno, ITALY
30 Jul 2010 – Global Gathering Stratford Upon Avon, GB
31 Jul 2010 – L.I.V.E. concert with Faithless, Plaza de Toros de Puerto Banús Marbella, ES
6 Aug 2010 – SONNE MOND STERNE, Festivalwiese Wetteraweg, Saalburg, GERMAN
7 Aug 2010 – Gianpula Fields Rabat, Rabat, MALTA
21 Aug 2010 – V Festival, Weston ParkStafford, GB
22 Aug 2010 – V Festival, Hylands Park Chelmsford, GB
28 Aug 2010 – ZÜRICH OPENAIR SWITZERLAND
4 Sep 2010 – Privilege Ibiza San Rafael, Ibiza, SPAIN
20 Nov 2010 – Sports Palais Antwerp, Merksem, BELGIUM
26 Nov 2010 – A'hoy Rotterdam, UNITED KINGDOM
Upcoming releases
Tweak Your Nipple – OUT NOW – read more here.
Feelin' Good – 27th September 2010
Sun To Me – October 2010