Punks Jump Up Offer Free Mixtape
aaamusic | On 22, Dec 2010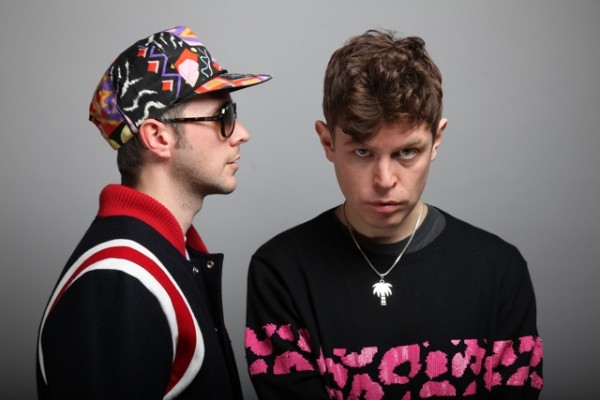 Punks Jump Up Dance Report Dec -10 by Punks Jump Up
The London duo Punks Jump Up will set the winter alight with their brand new single Blockhead, out on Kitsune end of Jan-2011.
This percussive, rhythmically hypnotic dance song, accompanied with a quirky & driven bass line is a tribute to the terrifying looking but yet emotionally soft & musically talented monster on the sleeve of the record. The track came about when Punks Jump Up tried to imagine what it would sound like if this creature, made out of rubble & metal, would be let lose in a recording studio armed with drumsticks and lots of percussive instruments, as if Punks Jump Up were wearing white coats recording a sonic experiment in which Blockhead & the percussive instruments were the guinea pigs.
The track Blockhead is what they came up with and they have allegedly said "this is the true definition & sound of our friend Blockhead". Every time Punks Jump Up has played this song in clubs the crowd totally changes dance style & starts making jerky, spastic dance moves along with the music, as if the dancers get somewhat possessed while hearing it. Play it and you will see!
An edited version of Blockhead was featured on the latest Kitsune Maison 10 compilation but it is now being released in it's full length glory along with remixes by Zombie Nation, Hey TodayAdd an event for today!, In Flagranti, Stopmakingme & SymbolOne. The tracks have already been played to death by 2ManyDJ's (who used it as a staple track in their Under The Covers tour, in full effect with the trade mark 2ManyDJ's animations in background), Zombie Nation, Mixhell, Kissy Sellout (BBC1), Andy George (BBC1), Eddy Temple Morris (XFM).
Blockhead is a much needed vitamin injection, jam packed with energy to shake off the winter gloom and a great kick-off for 2011!
www.punksjumpup.co.uk
www.myspace.com/punksjumpup