Twin Brother – Lungs
aaamusic | On 21, Feb 2011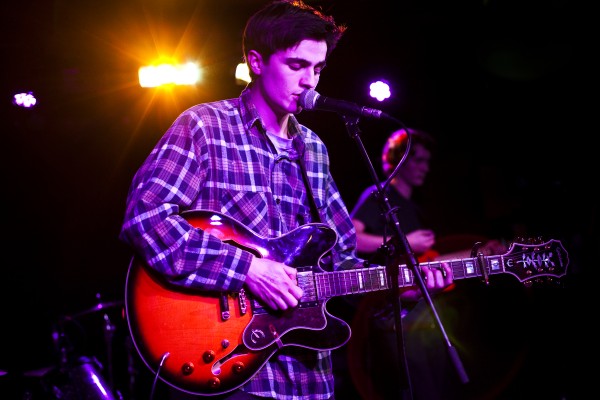 19 year old multi-instrumentalist  Alex Wells is the face behind Twin Brother; the latest project rattling the cages of critics around the country with its blend of experimental Indie Rock and Gothic cheer.
'Lungs' is his latest release, showcasing his powerful deep, 40-a day grave vocals which have been around the block supporting the likes of Titus Andronicus, Kill it Kid and Munich.  He also plays, records and produces all of his material, whilst gigging with a hand-picked band.  His live work has garnered critical acclaim.
His influences, from Arcade Fire to Broken Social Scene, are evident in his music and the sound produced by this record is both slow-soaked in goth and injected with foot-stomping fervour while airbrushed with jangling Ska/Northern Soul guitar chitter-chatter a la The Specials.
His music has also been likened to the Strokes, however Twin Brother would be better described as dark Libertine-inspired controlled mayhem verging on genius.  'Lungs' is a great little track and allows the listener a brief glimpse of what to expect from this artist and his material in general.
This material may be laden with allusion to great acts such as those mentioned thus far, but there is no doubt that Alex Wells is a unique talent in his own right and well deserving of high praise.
Author: Guy Waddington