A Genuine Freakshow release single "Hoscotch Machine Gun Madness" today!
aaamusic | On 14, Mar 2011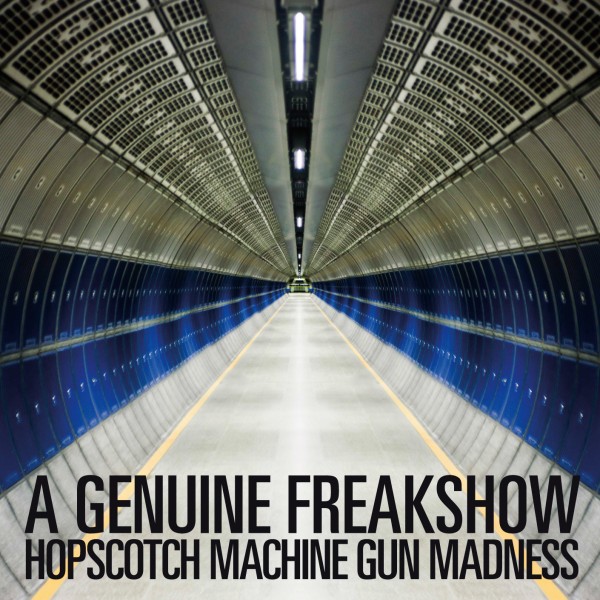 "A thrilling Reading-based sevenpiece… string section, sheets of Pink Floyd and Sigo Ros fed through the Radiohead filter…"
– Mark Ellen, The Word
Never ones to sit still for too long, A Genuine Freakshow's new single Hopscotch Machine Gun Madness is the second to be lifted from their album, Oftentimes (which was released last year) and captures the true spirit of the eclectic seven-piece.
The band have already nabbed a Best of Myspace, Record of the Day and Music Week feature on the build-up to the release. And single excitement aside, the band have also been busy speaking to This Is Fake DIY, Subba-Cultchaand Gaydar Nation.
Accompanying the single is this brand spanking new video.
B-side "Our Bodies" also features on the single and presents the listener with a Bright Light Bright Light remix of what was originally an album track. It's a euphoric affair, with Timothy's vocals given the chance to shine over an atmospheric re-imagining of strings and drums. It wouldn't sound out of place in a Balearic nightclub, and serves as more proof of the group's ability to transcend expectations.
The single is released via Peartree Records today (14th March). It is available via iTunes for £1.29 and buying it hear will also get you the bonus live track, "Luckmore Drive". With a strong fanbase established, and having made an impressive dent in the national media, it's going to be an interesting year for A Genuine Freakshow. Alternatively, you can also grab the single at Amazon for £1.38, 7Digital for £1.59 or Play.com for £1.99.