Win Tickets(hotel&Eurostar too!) For Hugh Laurie's Paris Show!!
aaamusic | On 14, Apr 2011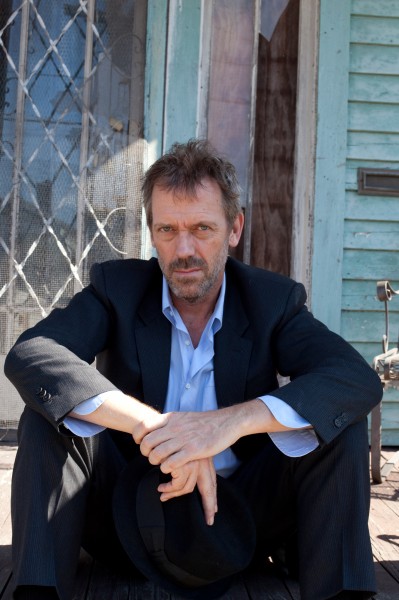 AAAmusic and Warner Music are giving away a pair of tickets, Eurostar tickets and hotel for Hugh Laurie's Paris show (that's right, the city of love!)!!!
Don't miss the chance to see Hugh Laurie perform tracks from his debut album Let Them Talk at the beautiful Le Trianon in Paris on Wed May 11th.
The prize includes Eurostar, hotel and free tickets for two!!!
For your chance to win simply follow the instructions below:
Hugh Laurie will release his debut album 'Let Them Talk' on May 9th on Warner Bros. Records. A glorious celebration of New Orleans blues, 'Let Them Talk' unites Laurie's musical talent with a very personal selection of standards and lost blues classics performed with his band of renowned musicians and some very special guest stars.
Produced by Joe Henry and recorded at sessions in Los Angeles and New Orleans, 'Let Them Talk' sees Laurie on vocals and piano heading a team of musicians whose previous collective credits include work with artists as varied as Greg Allman, Solomon Burke, Robert Plant, kd lang, T-Bone Burnett, Alison Krauss and John Legend. Together, they interpret and revive songs originally recorded by NOLA blues legends such as Lead Belly, Robert Johnson, Ray Charles and Memphis Slim.
'Let Them Talk' also features collaborations with the Soul Queen of New Orleans Irma Thomas and Sir Tom Jones on the little known 'Baby, Please Make A Change'. Thomas also leads the vocals on 'John Henry', while Laurie's lifelong hero Dr. John provides a momentous collaboration on 'After You've Gone'. Another legend, the producer, musician and songwriter Allen Toussaint, contributes horn arrangements throughout.
The album will also be released in a special edition format which adds three bonus tracks in the shape of 'Guess I'm A Fool' (originally by Memphis Slim), 'It Ain't Necessarily So' (Louis Armstrong) and 'Low Down, Worried and Blue' (Dr. John) in a book format featuring stunning photography from the sessions by Michael Wilson (www.michaelwilsonphotographer.com).
"In my imagination, New Orleans just straight hummed with music, romance, joy, despair; its rhythms got into my gawky English frame and, at times, made me so happy and sad, I just didn't know what to do with myself," said Laurie. "I love this music as authentically as I know how, and I want you to love it too. If you get a thousandth of the pleasure from it that I've had, we're all ahead of the game."
To coincide with the release of 'Let Them Talk', Hugh Laurie will play a few select intimate headline shows including the Cheltenham Jazz Festival (May 2nd), London's Union Chapel (May 4th), The Warwick Arts Centre (May 6th) and the Royal Northern College of Music in Manchester on May 7th.
In addition, Laurie will also play Hamburg's Café Keese on April 27th, Berlin's Passionkirche on April 28th and Le Trianon in Paris on May 11th.
The US release of the album will be in the autumn, more details to follow on www.hughlaurieblues.com.