Mike Marlin 'No Place Like Home' music video released 23rd May 2011
aaamusic | On 28, Apr 2011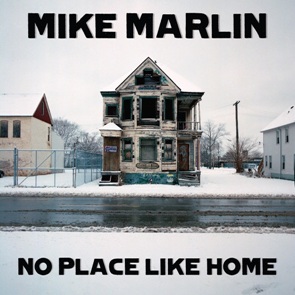 It's been a busy year for Mike Marlin, who was picked by HMV as one to watch before launching his album 'Nearly Man' at the Gibson Guitar studios and heading out on tour with the Stranglers across the UK.  Before heading back into the studio to work on his second album, Marlin releases 'No Place Like Home' showing a more reflective side to his songwriting in what will be the last track to be released from the current record.
'like the very best pop music from the 80's yet timeless, fresh and relevant today'
Jim Benner – Head of HMV Next Big Thing
No Place Like Home finds Marlin walking the streets and boulevards between the blue eyed soul of Hall & Oats and the suave sophistication of the Thin White Duke. It has a different vibe to it than much of his album, a sort of French café thing, the song tries to conjure up the sense of yearning for somewhere to be, or someone to be with, so you feel safe. The single version features a new arrangement and has been remastered with the midas touch of Barry Grint at Alchemy, famous for his work on everyone from The Beach Boys to Jessie J.
'Kookily charming with a voice like melted butter, one of my favourites'
Goldierocks – 4Music / Selector
The team behind Marlin's legendary office destruction video for 'Play That Game' are once again on production duties to provide the visual story behind the song which see's the house featured in the single artwork bought to life as the track unfolds.
Mike Marlins video for No Place Like Home can be viewed here:
'Nearly Man' is available on all good download stores and CD format from the official website

www.mikemarlin.co.uk // www.facebook.com/MikeMarlinMusic // www.twitter.com/marlinnews // www.youtube.com/user/MikeMarlinTube