Stephen Dale Petit 100 Club gig
aaamusic | On 24, May 2011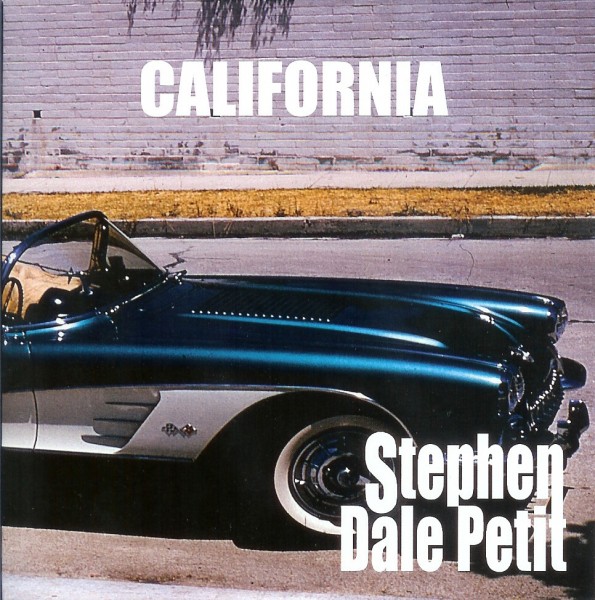 Stephen Dale Petit returns to the UK music scene with his brilliant take on 2Pac's California track. (Jun 13 / 333 Records). He also performs his annual summer gig at The 100 Club in June. A gig that has gained a must see status in the live calendar.
The track has already featured on Alex Lester's Radio 2 show this week and is a stunning version showing Stephen Dale Petit's guitar wizardry mixed with a Blues vocal. The result? A summer smash that will have everyone reaching for their air guitars!
Full gig info for The 100 Club is as follows :
9th June
The 100 Club
100 Oxford Street, London, W1D 1LL
Stephen Dale Petit and band + support
7.30 – 11pm (£10 / £12) T. 020 7636 0933
'Petit occupies a stunning middle ground between the fire of Freddie King, the instinct of Jimmy Page and the soul of Eric Clapton'  – Classic Rock magazine
Stephen Dale Petit's amazing blues guitar odyssey started at a very young age indeed. His almost obsessive passion (and, arguably, God-given talent) has been with him through drug addiction, alcoholism and, ultimately, salvation and recovery. His journey has seen him homeless, busking for food on street corners and pennies on London Underground. It has taken him, in a matter of months, from much-admired tube platform performer to star of UK Festival stages; from object of passing traveler interest to inspirational University lecturer and all-round guitar icon. It is a journey which has witnessed him playing, as a teen, with several of Blues music's most revered crusaders and, as an adult, with many of electric blues' most stellar guitar gods. Little wonder, then, that one of the most outstanding songs on his astonishing second album 'The Crave' is titled 'Soul Survivor'.
Interviewed recently on BBC TV News about the release of his album, Petit summed up his raison d'etre perfectly:
'The reason I'm on the planet is to play Blues Guitar. I'm on a mission to spread the word about the blues and about the guitar – especially to young music lovers'
In a life often seemingly influenced by invisible and mysterious 'Gods of the Blues', Petit was born on a scorching hot, late 60s summer day, on a road somewhere near the Californian desert village and musical mecca of Joshua Tree. Baby Stephen was safely delivered by a passing black man who just happened to be both a Doctor and an enthusiastic Blues musician.
Stephen's childhood and formative years were spent in Orange County, California. Far too young to have experienced the Blues-influenced rock delights of The Beatles, Yardbirds, Cream, Hendrix and Zeppelin, these very soon found their way into his consciousness and he was playing his first Gibson Guitar (an SG Junior) aged 7. By his mid teens (still way too young to even be allowed in such places) he was gigging in clubs across California five nights a week – with bands comprised of men 10 years his senior, including legendary Ozzy Osbourne guitarist Randy Rhoads.
Discovering the works of BB, Freddie and Albert King (the first and last of whom he met and briefly, but memorably, jammed with) Petit grew to adore early twentieth century blues pioneers Charley Patton, Tampa Red, Son House, Elmore James and, of course, Robert Johnson.
A 90s relocation to London led to chance (and hugely beneficial) meetings and musical collaborations with the likes of The Clash's Mick Jones and David Gilmour of Pink Floyd, a support slot for Eric Clapton and new acquaintances with longtime heroes Phil May and Dick Taylor of The Pretty Things and Keith Richards and Ian Stewart of the Rolling Stones, all of which upped Stephen's game and musical currency considerably. However, It wasn't all to be plain sailing as Petit subsequently put in a few years receiving a well-researched 'University of Life' degree which resulted in a change of fortunes – leading to homelessness and a brush with, and recovery from, alcoholism and drug addiction.
When, in the early new millennium, Transport for London introduced the London Underground busking scheme, Stephen was encouraged to take part in the initiative and (figuring that almost all of his early Blues heroes had used busking as an organic marketing and promotion tool) he enthusiastically welcomed the chance to broaden the Blues' appeal to a much wider potential audience. It was an inspired decision. Encouraged by London Underground travellers' enthusiasm – Petit set about writing songs which would appeal to both the mature, Arts-appreciative and younger, inquisitive ends of the guitar music market. Thus was Petit's first album – 'Guitararama' – created.
Most reviewers and pundits agreed that 'Guitararama' was an album which tastefully managed both to pay homage to blues guitar greats and to strike a sufficiently appealing chord with a younger guitar-friendly market. Unsurprisingly, his music became described as New Blues and 'Guitararama' received sufficient critical praise, enthusiastic coverage and media support to encourage the sell-out of its initial 5,000 pressing and prompt a high profile album makeover, repressing and distribution deal with the mighty Universal Music.
As a result, Petit's media profile has now gone stellar, with him featuring heavily on national radio and press… in session for BBC Radio 2's 'Paul Jones Show' (twice) and the tastemaking Bob Harris Show ('…fantastic, truly great guitar playing…'); on BBC TV News; BBC Radio 4 'Midweek', BBC Radio 6 Music and BBC Radio London's 'Breakfast Show'. He's raved about in the Sunday Times Culture section this month (October 2010), the Independent newspaper, News of the World, Sunday Express and Sunday Mirror as well as in the latest issue of MOJO, two major 6 page features in the UK's top Blues publication Blues Matters and Classic Rock, Guitar & Bass (who voted 'Guitararama' their Album of the Year for 2008), Guitarist, R2 and Blues In Britain magazines.
Propelled from busking on London Underground, he's taken major London and UK national stages by storm and built up a big following on the live music circuit. He's sold out London's World-famous (and currently threatened with closure) 100 Club a record seven times. Tens of thousands of Blues, Rock and Guitar fans have been mesmerized by his live performance abilities at many major UK Blues Festivals. He's a major University attraction – lecturing at dozens of the country's top colleges, talking about the history of the Blues, the guitar and performing live, solo, in lecture halls everywhere. The challengingly-named BLUnivErSity Tour continues to win Petit thousands of new, young fans. A hugely successful UK tour, accompanied by legendary Bluesbreaker/Rolling Stones guitarist (many say the power behind the greatest Stones incarnation) Mick Taylor, was followed by high profile rock/blues festival appearances: a prestigious Friday night-headlining appearance at Glastonbury 2010's new Bourbon Street Blues & Jazz Stage, an amazingly well-received High Voltage Festival stormer (soon to be released on a limited edition vinyl pressing); a triumphant International Stage headline slot at the Great British Rhythm & Blues Festival in Colne, Lancs.
The much-anticipated release of Petit's second album 'The Crave' is currently garnering rave reviews in the best, most influential, taste-making magazines. It contains some ferocious, rocking New Blues monsters alongside updated classics by the likes of Robert Johnson, Fleetwood Mac, Little Willie John and Albert King ('updates of classic blues songs often don't work but this one certainly does' – Paul Jones, BBC Radio 2).
Featuring guest appearances from the likes of Mick Taylor, Dick Taylor, Max Middleton and Pete Brown, 'The Crave'  was recorded in Lincoln's hit factory Chapel Studios with the production team behind recent Arctic Monkeys, Editors, Johnny Marr & Liam Gallagher and Kaiser Chiefs albums and with Ian Grimble (Travis, Mumford & Sons, Clash, Manics, Fall, RHCP) overseeing operations. Released through Universal Music's Absolute arm, and also planned as a double, vinyl, 12′, gatefold release, this eagerly awaited magnum opus is a key musical yardstick for a new generation of Blues fans and musicians alike.
And so Stephen Dale Petit's amazing Blues guitar odyssey continues. If current music industry and media opinion regards him very much at the vanguard of an ongoing New Blues Revolution, standing shoulder-to-shoulder with the likes of The White Stripes, Joe Bonamassa, Seasick Steve and The Black Keys (if not head and shoulders above them), Petit is, quite honestly, not too concerned because he is, let nobody forget, first and foremost on a mission to spread the word about the blues and about the guitar.