Conquering Animal Sound – new single 'Tracer' out June 20th
aaamusic | On 26, May 2011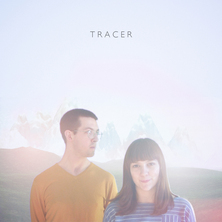 Conquering Animal Sound release their new single 'Tracer' on June 20th via Gizeh Records. Originally released on their debut album 'Kammerspiel' in February, this is a new re-recorded version available as a download only exclusive.
'Tracer' comes packaged with four exclusive remixes by Dems, Alex Tobin, FOUND and Black Voltage.
The Black Voltage remix comes as a result of a recent competition by Gizeh Records in which fans were offered the chance to remix 'Tracer' with the winner being chosen by the band to appear on this very release.
Conquering Animal Sound have recently completed their second UK tour of 2011 and will be appearing at various festivals throughout the summer including Glastonbury and T in the Park before heading out to Europe for an extensive tour in October.
Debut album 'Kammerspiel' was released in February to high acclaim and April saw the release of 'Kammerspiel Remixed' as a download only album featuring remixes by various artists including Errors and Fieldhead.
The duo will play the following festival dates in the UK before heading to Europe in October.
JUNE
10 – DOUNE THE RABBIT HOLE FESTIVAL (UK)
22-26 – GLASTONBURY FESTIVAL (UK)
JULY
8-10 – T IN THE PARK FESTIVAL (UK)
21-24 – PORT ELIOT FESTIVAL (UK)
AUGUST
14 – LEAVE ME HERE FESTIVAL (UK)
20 – EDINBURGH (UK) | Sneaky Pete's
RELEASE DATE: June 20th 2011
LABEL: Gizeh Records
CATALOGUE NO: GZH34
FORMAT: DL
DISTRIBUTION: Kompakt
WEB: www.conqueringanimalsound.co.uk
PRESS FOR 'KAMMERSPIEL'
"By doing a lot of little things well, without making any grand gestures, Glasgow duo Conquering Animal Sound have here crafted a delightful debut album which tinkles and buzzes, chimes and crackles with real promise. It feels like a debut in the senses that one senses there's plenty more to come – but at the same time, it's a satisfyingly complete listen, a fully rounded full-length which rewards repeat listens with the discovery of charming new details and nuances."
BBC
"With Kammerspiel, Conquering Animal Sound have simultaneously managed to capture on record the full depth of their creativity and imagination, as well as the inherent beauty of their sound. It is a wonderful piece of work which deseves to be cherished, and gives us far more than we might reasonably expect from anyone's debut album."
DROWNED IN SOUND 8/10
"It's difficult to believe this is their first full-length release; all parts interlock with crystalline clarity, the complexity of the whole is secreted beneath precisely-placed layers of sound. For some, this is confirmation of the significant promise demonstrated live; for others, it will be a remarkable unveiling."
THE SKINNY 4/5
"Through fascinating use of short, simple layers and suitable samples built up to a complex and overwhelming whole, Conquering Animal Sound came, saw and conquered and all on their first album. Exciting stuff!"
BEARDED
"Conquering Animal Sound may not be the righteous sound of Jah descending to Holy Mount Zion, but expect to hear this on community radios and university stereos this late summer. Kammerspiel is a near-perfect pop album; finely crafted and compelling, plus it doesn't overstay its welcome."
CYCLIC DEFROST
"Kammerspiel is a strange beguiling creature which plays out in it's own world, it is at times fragile, at others noisy, often vulnerable and sometimes scary. Full appreciation of its complex charms require immersion in this world to absorb and form your own interpretation of its ever fluctuating and adapting landscapes. Whether or not it's actually the conquering of animal sound is anyone's guess but it is thoroughly impressive and almost certainly one of the most accomplished debuts 2011 will see."
THE LINE OF BEST FIT
"As interesting as their own approach may be, though, it's ultimately secondary to the resulting songs themselves, which lock together to form a sweet and addictive record.'
ROCK-A-ROLLA