Introducing… Roxanne de Bastion
aaamusic | On 27, May 2011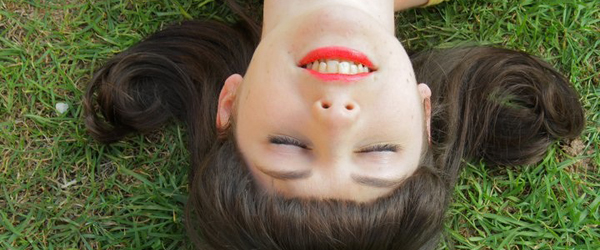 Introducing… Roxanne de Bastion
Roxanne de Bastion is set to release her self-titled debut EP on July 4th via Zube Records.
This self-titled EP is characterised by its laid back, minimalist guitar and intelligent lyrics shaped by Roxanne's enchanting voice, creating a whimsical landscape littered with video game references, introspection and an underlying current of innocence that allows her to deliver some incredible lyrical barbs. This is an impressive collection of vocally driven compositions and, much like her stylistic influences (Bob Dylan and Regina Spektor), they demand the listener's undivided attention for Roxanne's masterful song writing skills to take full effect.
Roxanne grew up in Berlin where she began her love affair with music and performance at the tender age of ten. She moved over to the UK in 2007, equipped only with a guitar and a one-way ticket, and she's never looked back. Her previous single One Morning was accompanied by an enchanting video, shot in her hometown of Berlin, and was extremely well received by BBC 6 Music.