The Middle East 'Jesus Came To My Birthday Party' Released August 1st
aaamusic | On 06, Jun 2011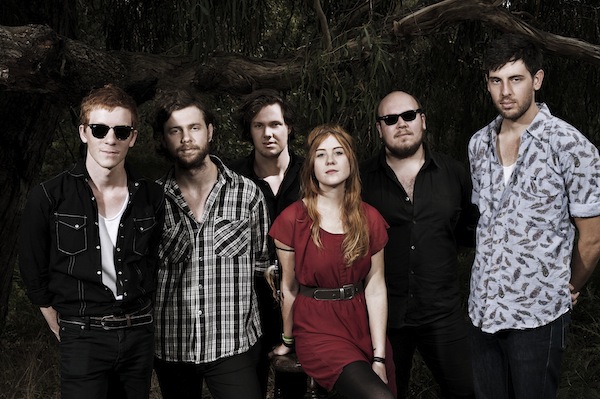 The Middle East
'Jesus Came To My Birthday Party'
(Play It Again Sam)
New Single Released August 1st
"a genuinely beautiful record…" -Uncut
Following the release of The Middle East's debut album 'I Want That You Are Always Happy', stand out track 'Jesus Came To My Birthday Party' will be released on August 1st through Play It Again Sam.
Townsville in Queensland hardly seems like the most fertile ground for a slice of luminous musical beauty. But it's where the seven-strong collective known as The Middle East were born, where some of them live to this day and where they recorded their critically acclaimed debut album.
'Jesus Came To My Birthday Party' is a blast of unadulterated joy destined to seduce anyone who has the pleasure of hearing it.
The Middle East are working with Genero.tv to give film makers from around the world the opportunity to make the official music video for 'Jesus Came To My Birthday Party'. The growing Genero community already has some of the most interesting and forward thinking directors who have created truly unique and beautiful videos. The winning director, as chosen by the band, will win £2,000. Other artists to partner with Genero include David Lynch, Duran Duran, Moby and Royksopp. Entries close on July 17th.