Wilkinson – Every Time/Overdose
aaamusic | On 12, Jun 2011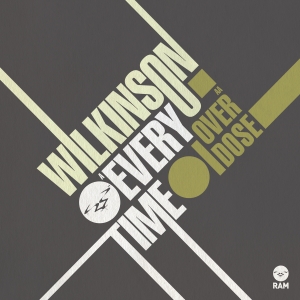 In all honesty 2 seconds after putting on Wilkinson's double single Every Time/Overdose, I decided the songs were absolute shite.  And nothing has convinced me otherwise.
With Every Time, the track sounds like a scratched CD playing on a loop.  Other notes of interest about the song would include the most generic niche-influenced sound playing throughout and by the end you're left with the impression that Wilkinson just stole an hour of your life.
Overdose doesn't fare much better either, although Wilkinson does deserve some credit for at least making an effort to produce a drum and bass sound different from his first song.  The track does share some consistencies with Every Time, with the same never ending feel surrounding this track too.
Ultimately drum and bass isn't to be enjoyed at home and I must admit I also regard it as the worst genre of music around.  However even keeping these in mind, Wilkinson adds nothing to a genre that is simply filled with lazy musicians who can mash up tracks like these on an hourly basis.
Author: Tom Crowther