Nick Luscombe Presents…
aaamusic | On 18, Jun 2011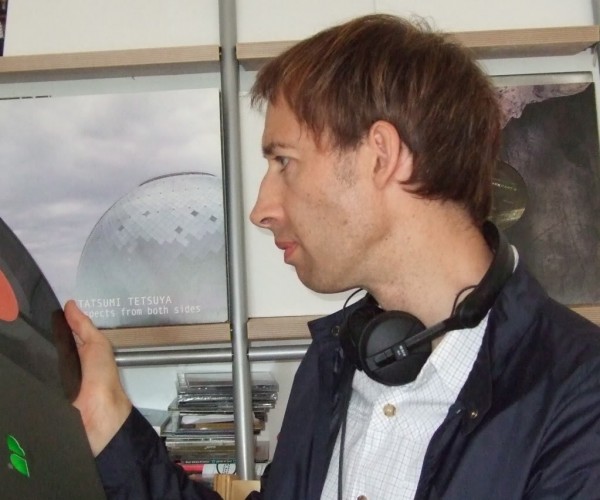 Nick Luscombe Presents…
The Simonsound
+ Ayota
+ Subeena
as part of Spitalfields Music's Summer Festival
Wednesday 22nd June
7.30pm-12.00am
at Village Underground
Village Underground
54 Holywell Lane
London
EC2A 3PQ
Venue details here:
http://www.spitalfieldsmusic.org.uk/index.php?pfid=17&cid=0&eid=265&show=venue
Tickets £15 advance from: http://www.spitalfieldsmusic.org.uk/index.php?pfid=17&cid=0&eid=265
Nick Luscombe and guests
A night of live electronic music and visuals hosted by DJ and broadcaster Nick Luscombe (BBC Radio 3 Late Junction/Flomotion/Resonance fm). Featuring performances from intergalactic synthesiser duo The Simonsound, the dubstep/Detroit House/ambient stylings of Subeena as well as Ski Oakenfull's project Ayota, (also featuring Simon Palmskin) with a special live audio visual performance that incorporates elements of time and sound shifting formed during Ski's extensive travels to Japan. Nick will be interviewing the musicians as well as providing DJs sets throughout the evening.
Supported by the Esmée Fairbairn Foundation
In association with Village Underground
Please note this is a standing event.
More about the acts:
The Simonsound
The Simonsound are intergalactic synthesiser duo Simon James and Matt Ford, whose debut album, 'Reverse Engineering,' channels the pioneering electronics and mood music of the 60's, using analogue synthesisers, FX and tape machines. They are joined on stage by the dynamic and captivating Laura J Martin (vocals, flute, mandolin) and a spaced out montage of 50's and 60's science, science fiction, space exploration and psychedelic projections.
The Simonsound conjure up space age sounds, mood (or Library) music and haunting soundscapes. Performing songs from their debut album 'Reverse Engineering' alongside new material, The Simonsound offer a glimpse into the future as seen from the optimistic and sometimes frightening 50's and 60's.
In addition to the sound, a pre-recorded synchronized video projects moving and still images from the period. Mans conquest of space, new advances in technology and early computers are all represented alongside clips that show the fascination with 'inner space', or 'the mind', prevalent during this period.
The Simonsound have received bookings for some very high profile events, including Gilles Peterson's Brownswood Records Xmas Party at XOYO in Londonlast year, Ether Festival at the Royal Festival Hall in April 2011 and Soundwave Festival in Croatia this summer.
www.thesimonsound.com
www.myspace.com/thesimonsound
www.beatunique.com/?p=522
Ayota
Ayota is the ongoing project of keyboard player & producer Ski Oakenfull (from The Bays). It was born out of Ski's love of all things ambient, experimental & Japanese, with artists such as Brian Eno, Steve Reich, David Sylvian & Ryuichi Sakamoto all being big influences.
It was whilst on a holiday in Japan in 2004 that Ski was inspired by a Japanese friend's book of Poetry entitled 'Kumorizora no Helicopta' to write soundtracks to three of the poems. This quickly developed into an album project continuing the Japanese ambient theme, the result being 'Helicopter Cuts' which was released in Japan only on the label `Third Ear' in 2007.
The Ayota project has also performed live at both 'The Big Chill' & 'Bestival' with Simon Palmskin, Jeremy Shaw & Shawn Lee all joining the stage! Recently Ski has been putting the finishing touches to the third Ayota album, entitled 'Floating Worlds', due for release later this year. His early experiments were released in 2007 in the form of the 'Selected Ambient Works 91-98' album, released on Ski's own label Primaudial Records. 'Sonen EP' was released on Primaudial Records on 29th April with all proceeds going to the Japanese Red Cross Earthquake disaster.
www.facebook.com/ayotafanpage
www.skioakenfull.com/ayota
www.myspace.com/ayota
Subeena
Subeena is the name by which London-based artist Sabina Plamenova gives vent to her soulful, intensely engaging experiments in electronic music.
Initially linked with the Dubstep scene, Subeena's music quickly outgrew this category, combining elements of other genres as it evolved with a subtlety and intelligence that revealed her passion for complexity and experimentation, though still with a keen ear for the dancefloor. Her music is undeniably unique, almost alien in feeling, while remaining firmly listenable. Her tracks seem to contain a blend of different influences that is difficult to unpick into its individual ingredients – perhaps a result of the 24-year-old's frequent relocations, from Turin, to Berlin, before finally coming to rest in the UK's capital – itself an important meeting-point for sound and culture.
Her tracks have been played numerous times by the internationally renowned trendsetter Mary Anne Hobbs, on her weekly BBC Radio 1 show presenting experimental electronic music, recognised as playing an important part in the massive growth of Dubstep at the beginning of 2006. Mary Anne also devoted a part of her special one-off female producer showcase to Subeena, along with other musical innovators such as Cooly G and Ikonika, who have recently been receiving considerable media attention.
www.opitrecords.bandcamp.com
www.soundcloud.com/subeena
www.soundcloud.com/opitrecords
Nick Luscombe
Respected from all corners of the music world, Nick Luscombe is one of the UK's most exciting and influential radio and club DJs. Always one step ahead at the cutting edge of the new music scene, he is highly regarded and constantly in demand in clubs and at festivals throughout London, Europe and Japan. Nick is a presenter of `Late Junction', the Sony award winning thrice weekly radio show on BBC Radio 3. Nick Luscombe's unblinking belief in new, forward-thinking music has constantly won him new fans.
Nick Luscombe's trademark sets represent a feast of musical styles, each a one-off and tailor made for the night. His eclectic deep club sounds blend deep and minimal house with electronica, broken beat, jazz, dubstep, techno, soul, disco and hip hop and even a few Brazilian classics.