Tribes: New Single 'Sappho' Released August 15th
aaamusic | On 02, Jul 2011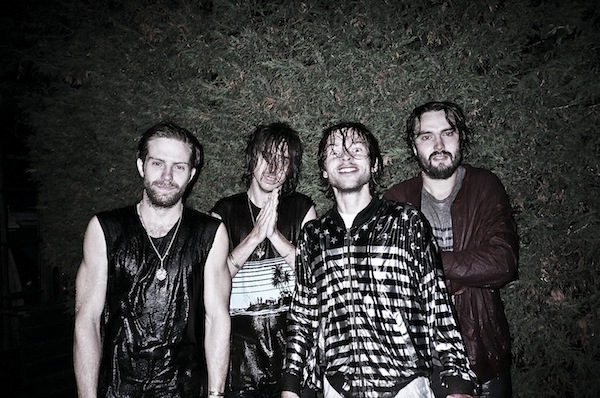 Tribes
'Sappho'
(Island Records)
New Single Released August 15th
Fresh from the release of their debut EP, Camden band Tribes follow it up with another inevitable all round smash & firm live favorite 'Sappho'.
The elegantly disheveled four-piece have achieved a lot for a band with one release under their belts. From prodigious debutant slots opening for idols The Pixies, to relentless grassroots grafting of the UK's dives, to being christened "The future of rock'n'roll" by fanboys The Mystery Jets – a sentiment chimed by everyone from NME to Radio 1. Both Huw Stephens and Zane Lowe were on-board from day one, Zane tagging first single 'We Were Children' with his "Hottest Record in The World" title spawning a whirlwind of BBC and XFM devotees.
2011 also saw them embark on their first headline tour, which wound up with a predictably sold-out gig at Camden's legendary Dingwalls, wall-to-wall fans clad in homemade Tribes' t-shirts along with a Sex Pistol bearing witness to the sheer excitement the band create on-stage. When the band took to the rooftops near the fabled Camden Lock to shoot the final scenes of their first promo video in characteristic rallying form, the subsequent gridlock and police shutdown was case in point to the old fashioned way the boys had emerged into the lives of rock 'n roll starved kids across the country.
New single 'Sappho' showcases Tribes' emphatic musical blueprint: thundering rhythm section and brimstone guitars, giving way to sweet woozy melodies and tales of loverlorn abandon.