Bush Doctors Offer Free Pimpsouls Remix of 'There's A Ghost In My House'
aaamusic | On 02, Jul 2011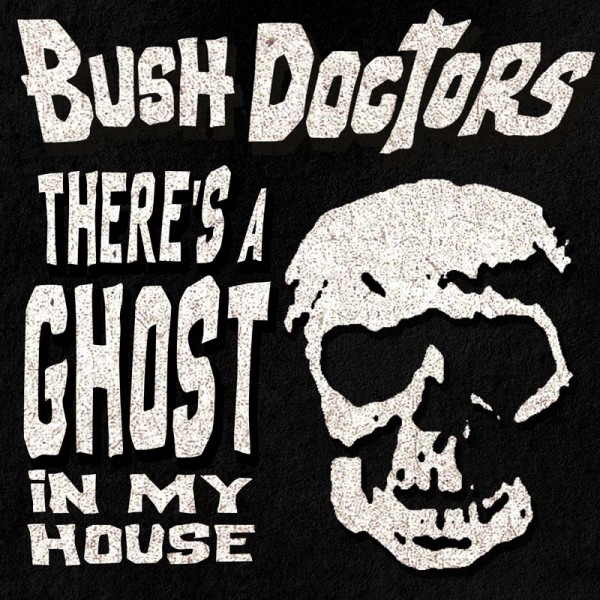 Bush Doctors
New Single – There's A Ghost In My House
Released by: Bush Doctors Music
Release/catalogue number: BUSHDR003
Release date: July  4, 2011
Download it here:
Bush Doctors – There's A Ghost In My House (Pimpsouls' "Get Scarey With Me" Edit) – free download! by Bush Doctors
Bush Doctors are award-winning producers Jem Panufnik and Rennie Pilgrem, who between them are responsible for two of dance music's most pioneering labels; Finger Lickin' (Jem was co-founder) and TCR. They have joined forces to further their love of true '70's funk and twist it into the present and beyond.
They return in sinister form after their debut releases last year: Rockin' On A Speaker, Space Hoppa and Night Train won acclaim from, amongst others, Groove Armada, Riva Starr, Da Wiseguys, Horsemeat Disco and Ashley Beedle. They also made the Coolcuts and Zzub charts.
Release three is guaranteed to send shivers up your spine with "There's a Ghost in my House" featuring the stunning, freaky vocals of Heather McCallum.  This ghoulish track crosses over from the other side with tantalising chants over an all-possessing groove, bringing eerie delight to nu-funkers, nu-disco heads and nu-ghost hunters alike.

BUSH DOCTORS MEDICINE SHOW is their new monthly residency, which sees the Doctors bringing their brand of Voodoo Funk to the West London massive at essential new venue, The Raving Buddha in Shepherd's Bush. To coincide with this release, 29th April sees very special guest A-Skillz hit the decks alongside Jem and Rennie.
1 – Original Mix
2 – Bush Doctors' "Bump in the Night" Mix
3 – Bush Doctors' "Bump in the Dub" Mix
4 – Pimpsoul – Get Scary With Me Edit

www.facebook.com/bushdoctors