Retro/Grade new EP 'Mindfighter' released 18/07/2011
aaamusic | On 11, Jul 2011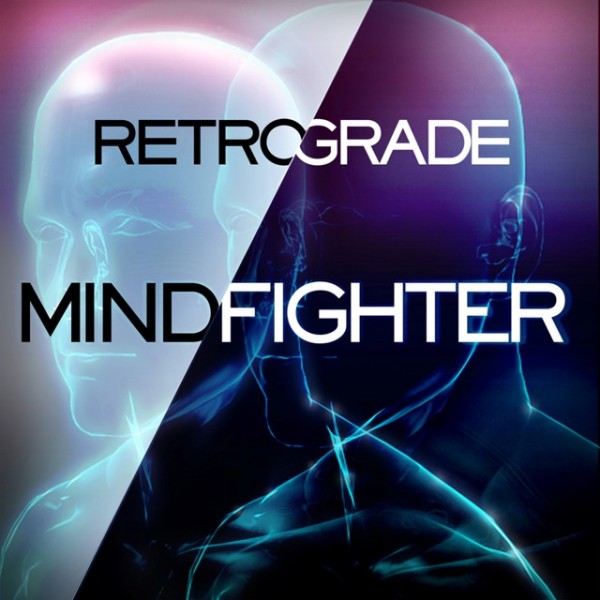 Retro/Grade
New EP – Mindfighter (Motion: Part I)
Released 18/07/2011
Deconstruction Records
'LIKE' the page for a free exclusive track: www.facebook.com/retrogradeishere
"Don't Know Where To Start, Dancing In The Dark,
System Breaks Apart, I Can't Take It"
Mindfighter is the new EP from Retro/Grade, the London duo made up of acclaimed DJ/producers Tom Neville and Serge Santiago, and the first of three EPs to be released this year that together will make up their debut album, Motion.
Following on from the hypnotic disco juggernaut of Reset, the EP's title track Mindfighter arrives like a throbbing, chrome-plated vision of the future, the sound of Kraftwerk's Robots breaking free from their rigid teutonic programming and storming the discotheque.
Over a pulsing drumbeat, bubbling synths and increasingly urgent strings Mindfighter's agitated vocals push the track closer and closer to the edge of reason, perfectly capturing that moment on the dancefloor where things start to spiral out of control. Mindfighter comes complete with a time tripping video directed by Weirdcore, also responsible for the band's epic live visuals.
Next up is the percussive Italo-Disco bomb Escape Sequence, six minutes of driving tropical beats, elasticated bass lines and a chorus of robotic angels that perfectly joins the dots between the band's influences and the most exciting club music of today.
Finally completing the EP Tom and Serge go deep with Vector, a disorientating combination of Moroder'esque disco, eastern drones and cinematic atmospherics. If Blade Runner's sprawling 21st century megalopolis had been based on Cairo rather than Los Angeles, this would have been the kind of soundtrack Vangelis would have dreamed of creating.
Alongside the EP, a special package of remixes will be available from leading dance music site Beatport as well as iTunes. This package includes Retro/Grade's own Extended Club remix of Mindfighter, Vector and Boy 8-Bit's remix which, with its skittering hi-hats, outrageously funky synth solos and orchestral stabs harks back to those classic New York electro-soul jams of the mid 80s.
Having already been the recipients of much praise in the likes of NME and Mixmag, as well as strong support from Radio 1's Pete Tong, Annie Mac and Zane Lowe, Retro/Grade are ready to take it to the next level with the release of this EP and the retina scorching lasers and stunning visuals of their new live show honed on tours with Goldfrapp and Groove Armada.
As both an EP in it's own right and as the first reveal of what is sure to be one the electronic music albums of 2011, Mindfighter is another milestone in the career of one of the most exciting new acts to emerge from the UK's fertile dance underground in recent years.