Win The Datsuns Tickets!!!
aaamusic | On 14, Jul 2011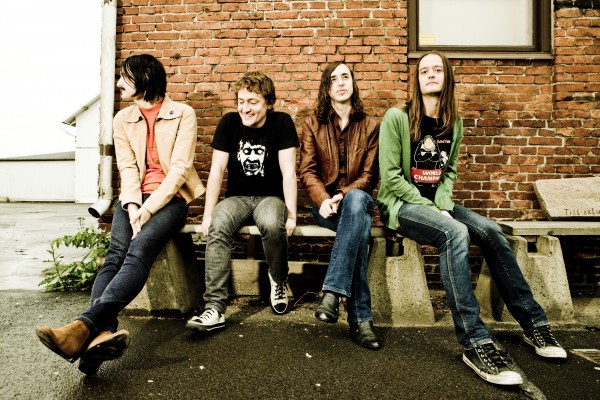 AAAmusic and Meanfiddler are giving away a pair of tickets for The Datsuns show! You can win either the London or Manchester show – you decide!
For your chance to win simply email win@aaamusic.co.uk subject line The Datsuns and the city, with your name and the name of your guest.
Hurry Up! Entries close July 31st!
THE DATSUNS plus special guests
05/08 Manchester Roadhouse
06/08 London Borderline
http://www.ticketweb.co.uk/user?query=search&region=xxx&category=misc&search=datsuns
Ever since this hyper-kinetic quartet first landed among us, circa 2002, direct from semi-rural New Zealand, they have been one of rock's great live attractions. At any given summer festival, thrill-seekers of every colour will flock together from new band tent, or metal stage, or their skate arena, or indeed their own private drunken chaos, to witness Dolf, Christian, Phil and Ben putting their collective boot to the jams, generating their own riff-mangling, speaker-stack-toppling electricity.
The band took their name, rather self-deprecatingly, from the car which is emblematic of the "Jap crap" which floods the Antipodean market. As four kids from Cambridge, New Zealand (population: 12,000), they didn't feel like their prospects warranted a name like The Cadillacs or The Rolls Royces. Jack White, inspired by a chaotic live show he saw them perform during a White Stripes tour of NZ, duly hired them as a support act in the US in early 2002.
Too metal for garage purists, but also not straight-down-the-line enough for the headbanging crowd, the band have been fighting for their own turf on the world's stages ever since. Their fans equally defy categorization. The first song Arctic Monkeys ever played together, for instance, apparently, was 'Harmonic Generator' off 'The Datsuns'.
Over the course of the last turbulent eight years the Datsuns have churned out four albums, no mean feat in this lethargic modern age. During that time they managed to circumnavigate the world countless times, playing shows in every country, city and town that had a venue that could contain their raw power. This relentless touring has been key in ensuring that the Datsuns have never strayed far from the public eye or ear.
Finally, feeling ready to commit to tape, or hard drive, the band commenced writing new material for album five during a national tour of New Zealand in the spring of 2010. The tracking is to place in Sweden again at the newly built Gutterview Recorders in Stockholm. Put together by none other than Nicke Andersson (The Hellacopters) & Dolf de Borst himself.
Following the release of album five the Datsuns will embark on another of their lengthy, globe spanning tours.