Raized By Wolves to release 'The Call' on mau5trap records
aaamusic | On 12, Aug 2011
RAIZED BY WOLVES – THE CALL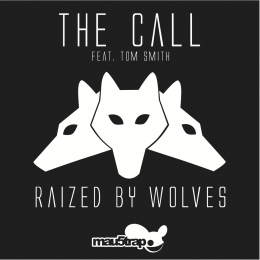 Raized By Wolves were found in an enchanted forest not to be surrounded by orchids and oak trees but by synths and drum machines. They escaped recently and headed into the studio to create a blend of quality electronic music and captivating vocals, sung by none other than guest vocalist Tom Smith from acclaimed band The Editors.
Now to be found on deadmau5's outstanding label mau5trap, they release their enthralling single 'The Call'. As the astral arpeggios emerge from the atmosphere winding themselves around the chunky drum line and the gripping vocal grows in intensity, the track swells to breaking point before letting go in a swirl of epic trance-inducing synth riffs and hypnotic bass lines. Exploding in a prismatic burst of colour surging through the speakers, this track can only be described as an anthem.
Since the label's birth in 2007, it has been home to a number of the biggest releases in electronic music. Championing the likes of Moguai, Skrillex and Feed Me, as well as releasing the music of Deadmau5 himself, the Mau5trap camp continues to evolve and grow with each release.
We hope you enjoy the Raized By Wolves experience on the ever world dominating mau5trap.
'The Call' is out now exclusively through Beatport: http://bit.ly/nDtuLZ