D/R/U/G/S announces new single 'Connected'
aaamusic | On 16, Oct 2011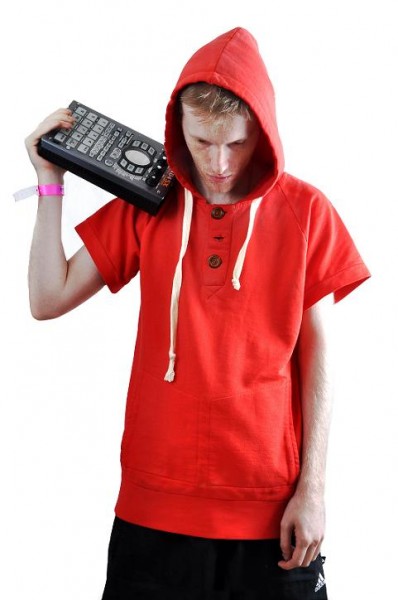 "Intricate and soothing electronic music" Mixmag
"Alluringly warm and empathic tunes" Time Out
"Timeless, transcendental club music" iDJ
"Laid-back atmospherics and arpeggiated synths with Spartan four-on-the floor beats" NME
Tracklisting:
1. Connected
2. Hyperdream Clap
3. Unified Field
After the success of his debut 12" 'Love/Lust', D/R/U/G/S aka 24-year-old Callum Wright returns with a new three track record, 'Connected' – released through Moshi Moshi imprint, Tender Age on the 28th November 2011.
After a summer of festivals and live shows including performances with fellow electronic pioneers Modeselektor Moby and Digitalism, D/R/U/G/s will be joining a plethora of electronic talent at the Red Bull Revolutions event on the London Eye in Autumn 2011.
D/R/U/G/S produces organic house music, music which at its heart is for dancing and never troubles itself with genre or category too much. 'Connected' opens with distinctive fluidity, ducking and weaving effortlessly through old school rave keys and modern tech house whilst 'Unified Field' ends the EP in style, piercing parts of the brain very few know how to reach.
With previous plays for 'Love / Lust' on BBC Radio 1's Huw Stephen's coveted weekend show, 'Connected' will have its air play premier on BBC Radio 1's Rob Da Bank's show this October.
Callum is clearly an electronic talent with his finger on the pulse, coupled with establishing a name within the live arena, D/R/U/G/S is one of the most sought after remixers – working with the likes of Crystal Fighters and Lykke Li. Further D/R/U/G/S live announcements to be made shortly.
UK LIVE DATES
13th October – London – Red Bull Revolutions, London Eye (LIVE)
14th October – Liverpool – Chibuku (LIVE)
15th October – Dublin – Crawdaddy (LIVE)
21st October – London – Nail the Cross (LIVE)
22nd October – Sheffield – Plug (LIVE)
9th December – Manchester – Warehouse Project (LIVE)
17th December – London – Brixton Electric (LIVE)
TWITTER / http://twitter.com/drugsbeats
FACEBOOK / www.facebook.com/drugsbeats
TUMBLR / http://d-r-u-g-s.tumblr.com/
MYSPACE / http://www.myspace.com/drugsdogoodthings