Win Little Barrie Tickets!!!
aaamusic | On 09, Nov 2011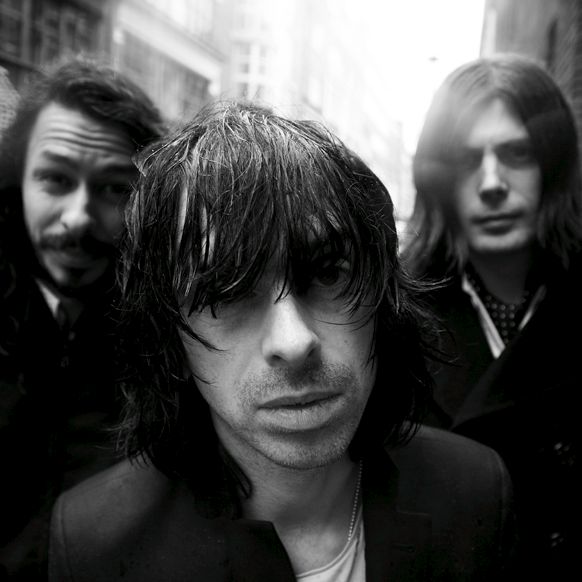 AAAmusic & Meanfiddler are giving away a pair of tickets for each of these Little Barrie shows!
LITTLE BARRIE – London Garage 24 November  2011
LITTLE BARRIE – Manchester Deaf institute 30 November
For your chance to win simply email win@aaamusic.co.uk , subject  line Little Barrie + city with your name, the name of your guest!
Hurry Up! Entries close on November 20th!
Buy tickets here
The much-missed spirit of real rock 'n' roll is ready to return in the capable hands of Little Barrie,
Nearly four years after their last record, the world's favourite rock 'n' roll-soul-punk-mod-blues band's  released their new album 'King Of The Waves' in June, with much critical acclaim and the band are about to embark on a major European tour
'King Of The Waves' marks the renewal of the band's working relationship with Collins, who co-produced all but two tracks with them, as he did their first full-length release, 2005's 'We Are Little Barrie,' again with engineer Sebastian Lewsley. The new album came to life at Edwyn's West Heath Studios in north London, and Edwyn also sings backing vocals on 'Money In Paper.' It'll be released on Little Barrie's own Non Delux label via Bumpman, founded by Alan Day, co-owner of Camden's celebrated venue the Hawley Arms).
It's the first recorded evidence of Little Barrie's new line-up, with guitarist/ frontman Barrie Cadogan and bassist/vocalist Lewis Wharton joined on drums and vocals by Virgil Howe, son of Yes guitar giant Steve Howe. Virgil's background includes live and studio dates for Amorphous Androgynous and Bryan Ferry.
That well-travelled background fits perfectly in a band who've spent the time since early 2007's 'Stand Your Ground' album playing live with an amazing succession of A-list musicians. Cadogan continues to be the lead guitarist in Primal Scream's live band, also working on Weller's '22 Dreams' & 'Wake Up the Nation' albums, Edwyn's recent 'Losing Sleep', Spiritualized and Chemical Brothers albums and with French Polynesian actress-singer Mareva Galanter. He was recently called by Ronson to play on the soundtrack of the upcoming remake of 'Arthur' starring Russell Brand.
'King of the Waves' is an album for anyone who likes the idea of Link Wray meeting The Creation in Detroit with the MC5 and Motown in residence. Plus an uninhibited, explosive fieriness that announces Little Barrie at their best-ever.
Upcoming Tour date:
24/11 – London The Garage
28/11 – Nottingham The Bodega
29/11 – Liverpool O2 Academy 2
30/11 – Manchester Deaf Institute
01/12 – Bristol Louisiana