The Cure – Bestival Live 2011
aaamusic | On 05, Dec 2011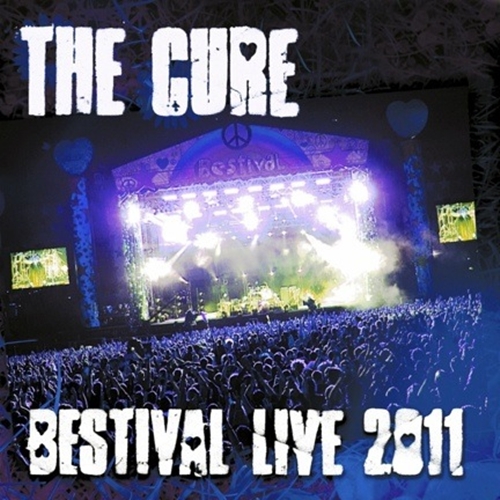 The problem with many live albums is that the spark that makes live music so powerful does not necessarily glow so brightly in a purely audio form. The atmosphere, the crowd, the energy are all elements to a great concert, but these factors do not always translate well into a recorded form. However, clearly the Cure have no such difficulties. Bestival Live 2011 is a remarkable live album of the highest quality.
This double album captures the Cure's colossal headlining set (almost two and half hours) from Bestival, at the Isle of Wight.  After 30 years in the music business the Cure have an enviable back catalogue of tunes to pick from. This is a comprehensive collection of songs which could confidently stand on its own as a Greatest Hits album. Bestival Live 2011 not only demonstrates the Cure's musicianship, but also highlights their exceptional songwriting abilities. All the classic Cure tunes are on this recording, and they sit comfortably alongside some darker and rarer material. The set-list of 32 carefully selected songs should ensure that this album appeals not only to the causal listener, but also to their more devoted followers. This is a good thing, not just for music fans but also for the 'Isle of Wight Youth Trust', a charity which will receive donations from Bestival Live 2011 record sales.
At the end of this mammoth concert, Robert Smith triumphantly bids farewell and states "we've run out of time" but reassures the Cure faithful that this is no swan song by adding "we will see you again". For music fans that missed the gig, this album provides the opportunity to experience the Cure's iconic festival performance, without the hassle of camping! And for those who attended the Cure's Bestival show, this recording will be a valued souvenir of a memorable set.
Samantha Edgley