United Cube @ Brixton Academy
aaamusic | On 18, Dec 2011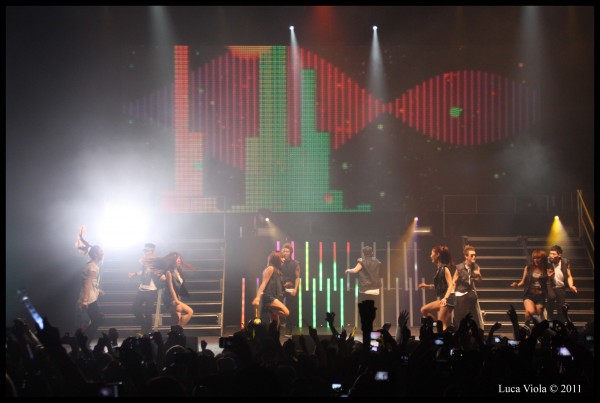 London, 5th December
K-Pop extravaganza hits London with a media frenzy and screaming fans, who have been waiting for this night for a long time: and it's no surprise  with the cream of the Korean pop industry present tonight.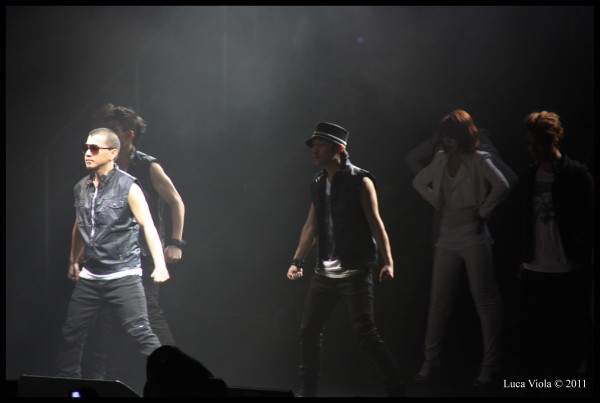 United Cube have really put on a spread tonight sigh loads of complimentary items, photos with cartoon creatures and competitions.
Tonight's highlights were female vocalist 'GNA,' who runs through a set of X-Factor style pop and Korea's equivalent to the Saturdays '4'Minute,' who tell all the English fans how much they love them about 500 times in English and Korean. There are awesome pyro's a Tron like Dance routine and a lot of female flesh flashing everywhere; but the best thing about tonight is headliners beast, which are like a cross between East 17 and Go West mixed with Japanese superstar Gackt. Beast are very well polished and in a league of their own: they could easily go against the English boy bands and win, they have an amazing video moment half way through there set but other highlights include the songs off their new album 'Fiction and Freeze!' and your left wanting to find out more about this band and if it's anything to go by at the merch stall theirs is almost a riot to buy their stuff. United Cube have united London with love.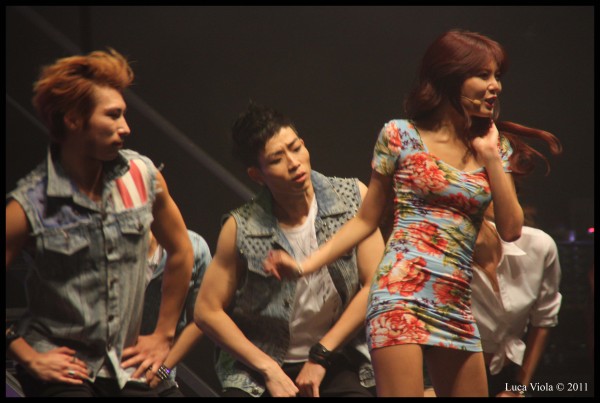 Author: Daniel Cairns
Photos: Luca Viola