A Chat With General Fiasco
aaamusic | On 01, Feb 2012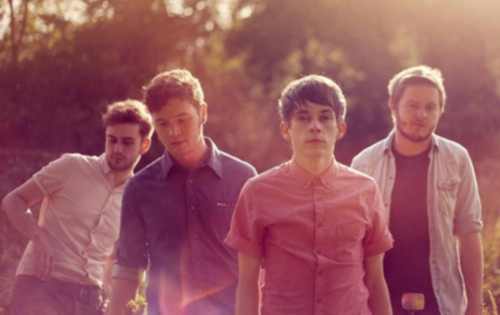 AAAmusic had a chat with General Fiasco: here's what we discovered!
AAAmusic: What strikes me about 'Don't You Ever' is how "pop" it sounds. Would you call yourselves a pop group?
No I wouldn't say we where a pop band, I think there always has been pop elements to our songs but we would consider ourselves more alternative/indie. Don't You Ever has a really major chord progression but I think all the other instrumentation keeps us from being just a straight pop band.
AAAmusic: You've recently played a successful UK tour. How did you find it?
The tour was great, it was year since we had been out, it was also the first shows we had done since releasing some of the tracks from the new album, there is a solid fan base which has meant most of the recent tours have been a dream to do. Our fans still love the first record and seem excited about the new material: makes the gigs very easy.
AAAmusic: After a few years as General Fiasco, you're finally appearing on the HMV Next Big Thing Festival. What are your thoughts on this?
It's a nice thing for us to do, we still are working away at breaking threw, some bands can hit it on the first record, others take more time, hopefully it will be a good show for us.
AAAmusic: Do you think that having two brothers in the band makes the dynamic between you different from other bands?
I can't really say for sure, my brother and I don't really fight or anything so I guess having family with in the band actually makes us more secure. It would be different I'm sure if we wound each other up or fought over stupid stuff but that doesn't really happen.
AAAmusic: It has to be said, the general UK music press doesn't seem to spotlight that many Irish bands. Do you feel that at any point you've found it harder to break out of a niche because of that?
Not for being Irish, maybe more so for being a guitar band, I think where you are from has little to no bearing on how press perceives you. I think as long as you have the sound or songs that people are excited about it really doesn't matter, the world has got a little smaller, you don't have to move to London to cut threw.
AAAmusic: Following on from that, could you give us a bit of a talk through a few artists/festivals/etc that the rest of us might have missed out on that we should know about?
Festival wise there is one called Glasgowbury that happens in the Sperrin mountains. It's for Irish unsigned acts predominately; it's a really fun festival and always sells out. There are a lot of good bands in Ireland; I'm better versed in the North so I'll give you a few of them. Rams Pocket Radio are starting to breakthrough, getting lots of Radio one plays and support from alternative shows, Wonder Villains likewise are doing great at radio and starting to get out there. Also a singer song writer called Thom Southern is making real good music.
AAAmusic: You're due to release your second album this year. Do you think you've encountered any of the dreaded second album syndrome making it?
Yeah I suppose we did, we write a lot of material for it, lots of different styled stuff and it took us quite a while to settle into what the feel of this record was going to be, it could of gone a number of ways really but what we have ended up with we are very proud of, we really pushed ourselves, we wanted every track to count. It took awhile but I think it was worth giving it the time it needed.
AAAmusic: What should people expect this year from General Fiasco?
Our new album will be out this side of the summer and we are gonna tour and do some festivals. Hopefully we can push the band into a bigger place and get more people into the band, that's all we really want.
Katie H-Halinski