Cold In Berlin @ Hoxton Bar & Kitchen
aaamusic | On 01, Feb 2012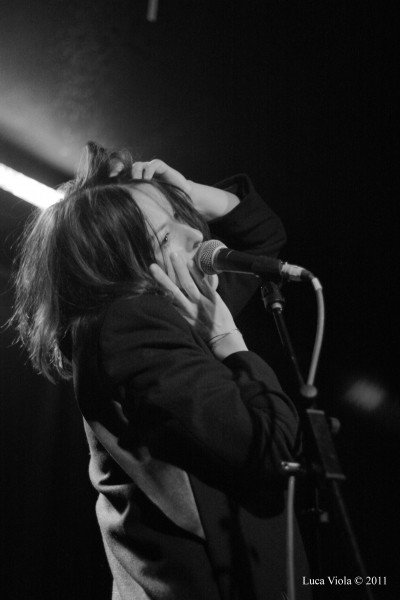 London, 24th January
Fever, Fever are an obnoxious brand of grunge pop that could only be compared to 'Chicks on Speed' meets 'Bis' in a blender of banter and 'Dinosaur Jr' noisy guitars. They have great crowd interaction and run through some songs with cleaver lyrics and catchy tunes which make a good start to the evening which is ruined by the next band on.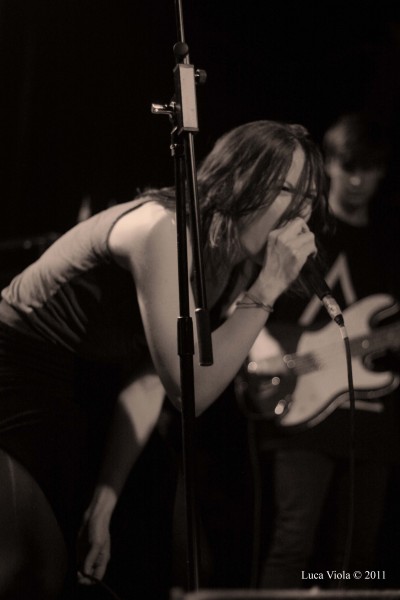 Purson may be signed to the same label as the amazing Ghost but they are no Ghost they run through a set of medioka stoner 70's vibe music with a singer that looks like she has been stolen from the BBC television programme 'Merlin' and she seems to be singing the script of that so called show, singing about dragons and wizards and sugar and spice and all things nice, leaves the crowd wondering what they put in the beer.
for Cold in Berlin the venue is full of journalists and not many people but as Tony Wilson said when he was at the Sex Pistols gig at the Manchester Lesser Free Trade Hall, in June 1976, that it is an experience which will go down in time and will not be forgotten it doesn't matter how many people where there the fact that it is a moment in time that can't be duplicated, people in years to come will say I was there at Cold in Berlin's gig at the Hoxton bar and Kitchen.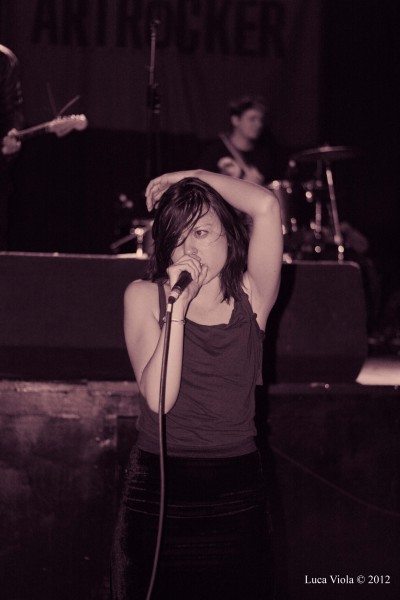 They start the set off with a blair witch display in the middle of the venue by My that makes the crowd uneasy, she then mesmerizes the crowd with the haunting sounds of the first song of the set 'God I love You' before treating everyone to the next single 'and the darkness bangs' where you can hear that the band are building in confidence and dynamics with a well polished new offering, and they grab you from the edge of your seat and drag you through the wicked and chillin sounds of 'The Witch' and now anthem 'Total Fear' and leave you with a thud which makes you realise you have just seen the next big thing why on earth aren't they on the tour of the same name I have no idea but it really hasn't helped the bands that have been on it previous years, their back in London March 9th at the Old blue last and it's free so see them before it's £30 a Ticket. Cold in Berlin bring you back to a time were the industry was about the music and not about how much money the band could make and how many girls with faint at their feet they bring you pure music the blends the sound of the 80's with 90's Grunge and mid 90's Indie and the musicianship is something to be witnessed.
Author: Daniel Cairns
Photos: Luca Viola