Phase 180 Unveil 'Fingers'
aaamusic | On 01, Feb 2012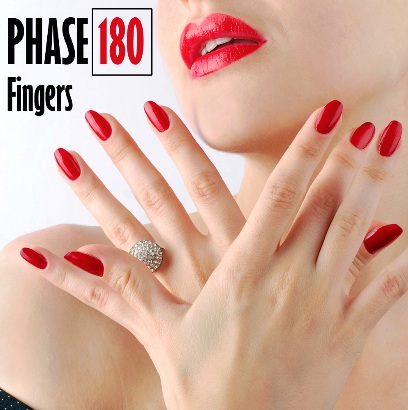 Fresh from the South Coast of England, here comes Phase 180 with their stunning debut single "Fingers".
Produced with the legendary K-Warren (Whitney Houston, Christina Aguilera, Gabrielle, Lil Wayne, Eternal) ", Fingers" conjures up all the elements of a timeless worldwide club smash. With its club-friendly cocktail of rock-hard beats, euphoric synths & irresistibly cheeky vocals, commercial DJs across the globe are already rushing to drop "Fingers" in their sets !
Phase 180 comprises experienced Hastings-based DJs Jon Buckley & Adam P in collaboration with special guest producers, vocalists and artists. UK garage pioneer K-Warren sets the ball rolling in style, his production work helping the first single "Fingers" gain that punchy , club friendly sound.
This hot single comes packed with three alternative mixes of "Fingers" (the original pop version, the Club Mix and K-Warren's exclusive UK Garage Mix) each have blazed a trail across their respective scenes, rapidly earning Phase 180 love and support from radio stations such as 1Xtra, Kiss FM, Impact FM, as well as plays on Internet music channels all around the world.
Remember where you heard it first: "Fingers" by Phase 180. This single will be hitting Radio, Press and Clubs in January 2012 with an official release on all major download stores from 5 March 2012.