The Fades to release new single! 'Meccano' out on 1st April
aaamusic | On 01, Feb 2012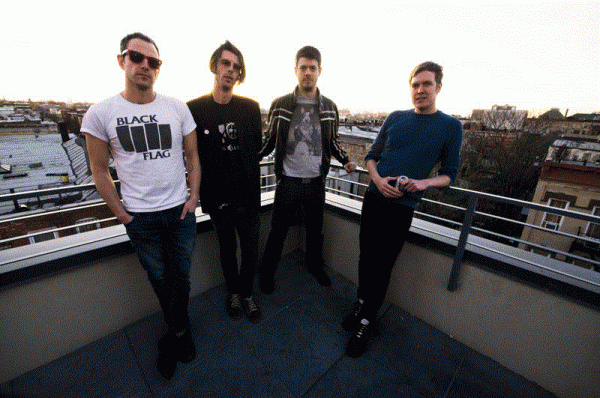 South London's most electrifying garage band is back to kick the shit out of 2012 with their new single about a popular children's toy, Meccano which is out on 1st April on digital release through Genepool Records.
The band are back in business making energetic, tongue-in-cheek punk rock after taking a bit of time off to start club nights for gamers which you might have seen at every single festival in England this year called Nintendisco. As well as the single the guys have a full album they'll be releaseing later on in the year called 'Ragnarok
Meccano offers a sneaky peak of what to expect from the album. With repetitive and simple lyrics layered on top of a groovy beat and a hypnotic penetrating bass line, which all culminates in a crescendo of thrashing guitars and crashing drums.
'Meccano' has already been picked by several top dance producer DJs for remixing and is fast becoming a dance floor anthem. The song itself is inspired by nostalgic memories of there favorite toys. The band have known each other since they were small children, and the lyrics poke fun at little Jonny who didn't like anything other than Transformers.
The Fades will be announcing live date for 2012 very soon!