The Malpractice – Tectonics
aaamusic | On 05, Feb 2012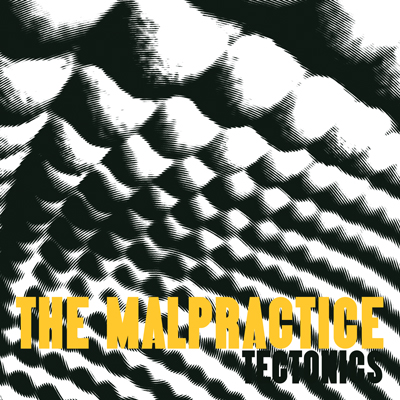 The debut album from The Malpractice is almost too easy to listen to, easily compared to various other big names brought fresh from the Danish electro-rock scene such as Veto and Spleen United. With the bright vocals employed within the album, it's easy to compare to various other big names but taking a step back and looking at the entire big picture, The Malpractice doesn't actually seem so alien as to not attract foreign listeners as well, seeing as they also have moments that compare to bands like Animal Collective, The New Loud and Innerpartysystem.
The overall sound presents a dark and yet, remains almost playful as the band are keen to explore various sounds and effects. The electronics are the most dominant areas remain grounded throughout, refraining from drowning out the other garden variety of rock instruments, and the dynamics between the 'synthetic' and 'organic' sounds is actually quite pleasing on the ears.
With a set of light vocals that are consistent throughout the album, are kept light on balance with the instruments that help form the remainder of the album. Instead of doing the more obvious job of vocals and drawing the listener into the track through the means of lyrics etc. the vocals that are present on this album don't seem to work that job like they would in any other album; instead they fade in and balance out with each other transforming it into just another instrument featured on each track.
Altogether, The Malpractice appear to have been more interested in experimenting with their sound rather than fine-tuning it, which is only natural for a new band. It does mean however, the tracks often aren't quite tight enough to win over the listener entirely, and mostly I feel like it's the type of record to which the listeners attention zones in and out noticing various pieces that catch a slight bit of interest but are, moments later, forgotten about which is the issue with the album; there's nothing that overly stands out as exceptional it's just another average yet experimental album from a new band laying the foundations for a hopeful success in the music scene.
Elly Rewcastle