Bonecrusher Festival @ Sub89
aaamusic | On 21, Feb 2012
Reading, 14th February
Betraying the Martyrs have a great Metalcore sound with clean backing vocals and good synth lines. They come from Paris France but they have got more of an American coast feel to them, they must have listened to a lot of 'Eighteen Visions' and 'Confide' this band I think are going to do pretty well they have the image and sound the kids these days want and with a good standard performance tonight to the twenty people in the room they really impress me.
Molotov Solution start off their set with vocal problems and being a little too technical but when they get into their stride, really show off what they do best with some classic metal. They do have some pretty well written songs and I think if they hadn't chosen the name they have they would be doing better than they are, the only thing that troubles me is they sound so different live than they do on the records so if you were coming down after hearing the record you might be a little disappointed cause it isn't as chaotic.
Within the Ruins are really brutal and if I didn't have my ear-plugs in I would go death. I have heard a lot of their EP's and was really looking forward to this but they don't really stand out. They run through a set of good metal songs but you are left after their set with a feeling did they actual play because there is nothing memorable about their performance tonight.
Beneath the Massacre just try to be too tecnical with twiddly guitar sequences and cleaver vocals that at first grab you but after a while just become tedious and you are wondering when their set is going to end, there is being cleaver but then there is over complicating things, we know they can play just would be nice to have something a little more catchy in their so you can remember the songs they are playing.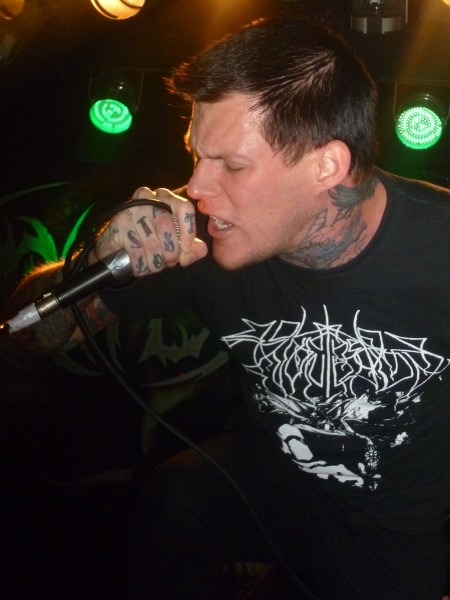 Carnifex just simply blow me away with amazing aggression with brutal lyrics and menacing stage presence. They show why they have gone from being low down on the bill last year to being this year's headlining act with songs like 'Hell chose Me' and sing-a-long anthem #Dead but Dreaming' which everyone in the crowd know the lyrics to cause of the amazing lyric video on you tube which has been a massive hit. Carnifex will be soon one of the heavy-weights in the Death Metal / Deathcore ranks and tonight they really show why the singer 'Scott Lewis' is a frontman that has the stage presence of Liam from 'Cancer Bats' or Oli from 'Bring me the Horizon' they're a band that can be liked by older and younger fans. The music is really tight and well rehearsed with no mistakes in the setlist tonight. Bonecrusher has a new star in its Ranks.
A full force on constant noise.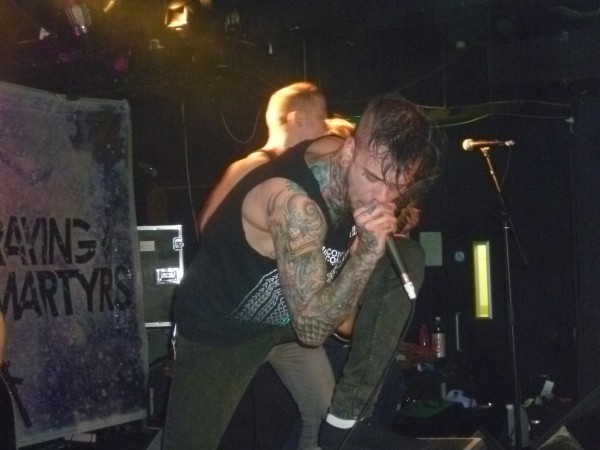 Carnifex Setlist
—————-
Deathwish
We spoke of Lies
Slit wrist Savior
Names mean Nothing
The Diseased and the Poisoned
Dead but Dreaming
Entombed Monarch
In coalease with filth and Faith
Until I feel Nothing
Never forgive Me
Lie to my Face
Hell chose Me
Daniel Cairns