Julien-K @ Slimelights
aaamusic | On 21, Feb 2012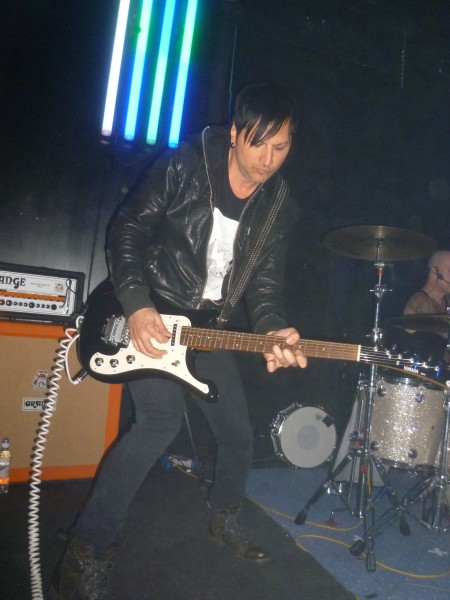 London, 11th February
Deviant UK have seem to have lost some of their Numan-ness which is one of the things that made this band unique and his vocals sound more metal which I don't really think suit the band. They have lost the keyboard player they had before and now Jay's wife plays and really looks the part as well as new guitars 'Adz' and really suit the band. The guitars give the band are more rocky edge to them which I don't think was needed but it really does suit the new material they are playing, I've have seen Deviant plays some amazing shows over the years and I don't think this is one of them maybe the long touring with 'Project Pitchfork' has really taken its toll on the band.
Inertia have been going for twenty years! but seem still like a new band I am impressed tonight by their drummer 'Akexys' playing the drums in high heels and do have a sing-a-long to their T-Rex cover 'Children of the Revolution' but there is not much here to write about the set is a bit lacking and I find myself getting bored half way through. They seem to be a bit less electronic these days and more rock even thou they have 'X-Swarf' Keyboard player 'Andrew Lowlife' in their ranks now.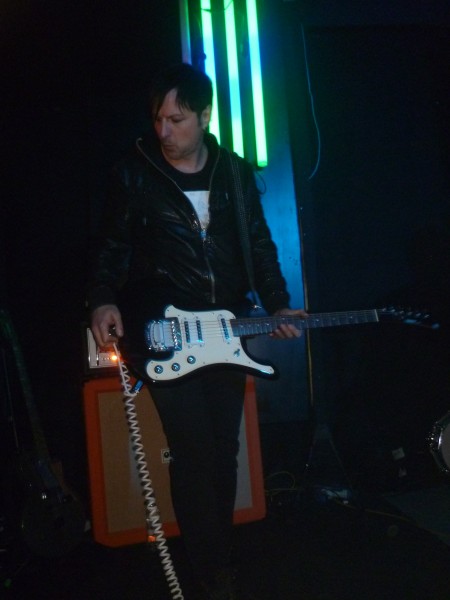 Julien-K have kept the English fans wating for quite a while for a performance and come onto the stage like models. Orgy was now a long time ago and the band have got a good collection of material and have experimented with all the genres of dance music and put on an impressive performance tonight which shows why they are so popular in Europe, they like to experiment with their songs
playing remixes of certain hits tonight. You just wonder why they aren't playing to a bigger crowd tonight. Highlights of their set include early hit 'Kick the Bass' and new single 'Breakfast in Berlin' they show you can mix American rock with electronic and still come out on tops. Julien-K will be coming back to the UK soon so watch out and get yourself down there.
—————–
Julien-K Setlist
We're here with You
Futura (DTA Mix)
Nights of future Past
Surrounded by Cowards
Fail with Grace
Palm springs Reset
Kick the Bass
Close Continuance
Breackfast in Berlin
Someday Soon (Headcleanr Remix)
Maestro (Koma + Bones Remix)
cruel daze of Summer
I'll try not to Destroy You
for more Goth and Electronic gigs please check out…
www.flagpromotions.com/
Daniel Cairns