Matt Cardle @ New Theatre
aaamusic | On 06, Mar 2012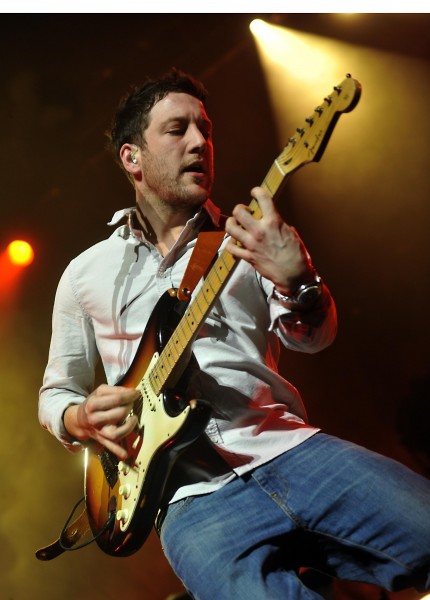 Oxford, 4th March
Most people when you say 'Matt Cardle' think of manufactured pop and the TV show 'The X-Factor', but he has progressed a long way from that now. Writing his debut album 'Letters' with the cream of the music scene members of top indie bands 'Starsailor' and 'Biffy Clyro' and tonight's show is his chance to shine on his own terms. The stage is dark and then lamps get turned on, and it sets a good atmosphere, as Matt bursts into opener 'Stars and Lovers' that could have come from uber famous band 'The Killers' back catalogue cause it has that kind of feel. There are a few screams of 'Matt, I love you', but the fans have turned from teeny bobbers to an older and more dignified crowd. I think the music is starting to talk for itself with songs like, 'Amazing, Walking on Water and Slowly' having a more serious feel to them. He has grown into quite a songwriter.
A highlight for me is 'Letters' the title track of the first album that has new life in the set. He brings out a cool looking stool, and sits down with his acoustic guitar. This has been done by previous pop stars and made to look really good. He does it with a different take using it to demonstrate his vocal talents which are like a more soulful 'Cat Stevens' as he delivers a heart-breaking version of 'Faithless' and a cover of 'Roberta Flacks' 'First time I ever saw your Face' which he first performed on the X-Factor. I think after these, he could not beat it, but he steps up his game with a mesmerising version of his song 'Beat of a breaking Heart' which starts off acoustic and half way through is brought up-tempo with the drums and lights kicking in, In a stadium rock way.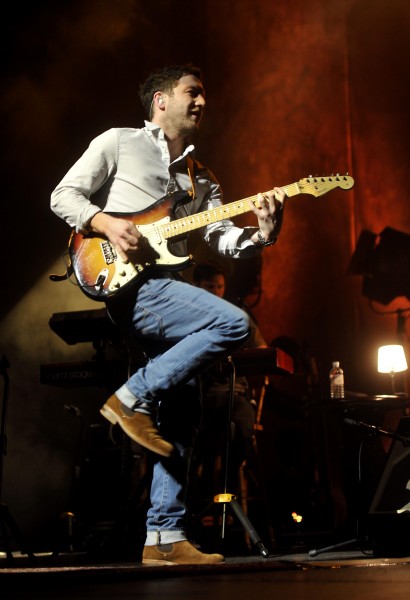 Then live guitarist 'Lorenzo De Feo' bursts into a shockingly good guitar solo. His live band is something else, and I bet you he picked them himself. They can't be in-house musicians because they play all the songs with heart and feeling like they are their own. By the time it gets to the single 'Starlight' the whole crowd are on their feet and clapping as the Coldplay- esque now classic song ends the set. He comes back on to his 1 million selling number-one hit 'When we Collide' which everyone in the venue this evening knows every word. You can see why it has done so well because there is not a sad face in the theatre. Everyone knows why they paid thirty-odd pounds for their tickets tonight.
Then the show comes to an end, and everyone is shown that he has more to offer than just being an  x-factor winner.
He finishes off with the echoing anthem. 'Run for your Life' which is a good end to an amazing night,
but he does not stop there, he is outside soon after signing autographs and taking pictures with anyone who wants one. What a star!
Matt Cardle – Setlist
—————-
Intro
Stars and Lovers
Amazing
Letters
Walking on Water
Slowly
—————-
Acoustic Set
—————-
Faithless
First time I ever saw your Face
Lost and Found
Beat of a breaking Heart
——————————-
All for Nothing
Pull me Under
Starlight
—————-
When we Collide
Run for your Life
Author: Daniel Cairns
Photos: Brian Thomas Jordan