Grinderman 'When My Baby Comes' SixToes remix video
aaamusic | On 13, Mar 2012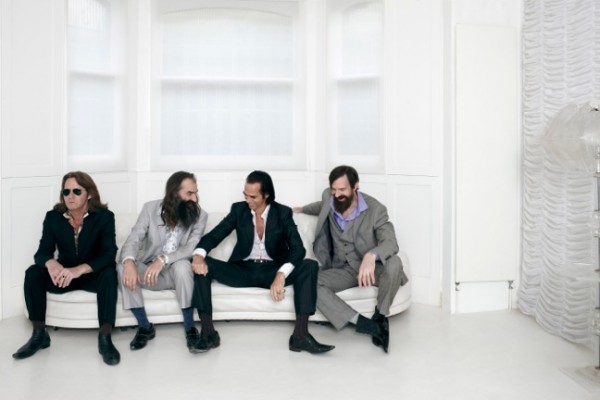 Grinderman will release 'Grinderman 2 RMX' via Mute Records on March 26th. The record is a collection of remixes, reinterpretations and collaborations based on songs from Grinderman's 2010 critically celebrated album 'Grinderman 2'. One of the tracks, 'When My Baby Comes', has been remixed by the London based sextet SixToes and ahead of this album release, SixToes have unveiled an animated video to accompany their remix.
The animated video is now available on YouTube:
The video was animated by Julie Garrod who specialises in creating tactile, macabre and unsettling puppet stop motion animated films. Garrod has worked with SixToes in the past, back in 2009 she was commissioned to create 'Murderer' – a puppet stop motion which was used to accompany SixToes' performance at the Tabernacle in Notting Hill.
Alongside SixToes, 'Grinderman 2 RMX' also features re-workings from Cat's Eyes, UNKLE, Factory Floor, Josh Homme and Nick Zinner (Yeah Yeah Yeahs). The video for Nick Zinner's remix of 'Bellringer Blues' is available on YOUTUBE HERE as well.
Grinderman 2 RMX tracklisting:
Grinderman / Fripp – "Super Heathen Child"
A Place to Bury Strangers – "Worm Tamer"
Nick Zinner – "Bellringer Blues" (exclusive)
UNKLE – "Hyper Worm Tamer"
Joshua Homme – "Mickey Bloody Mouse"
Cat's Eyes with Luke Tristram – "When My Baby Comes"
Barry Adamson – "Palaces Of Montezuma"
Silver Alert (featuring Matt Berninger) – "Evil"
SixToes – "When My Baby Comes" (exclusive)
Andy Weatherall – "Heathen Child"
Factory Floor – "Evil"
Grinderman – "First Evil"