Alonestar ft Ed Sheeran – Real Life
aaamusic | On 18, Mar 2012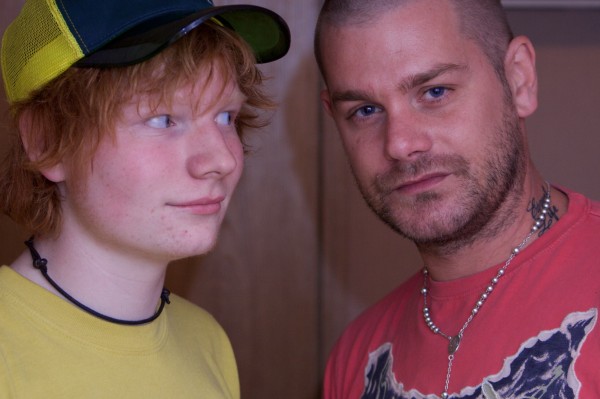 Real Life is the latest single from rapper Alonestar and his more well-known cousin Ed Sheeran. Despite not being a firm fan of most rap acts, I can't deny that there is something quite clever and interesting about the form of rapping. And it is difficult to deny that it's catchy. Classic gangster minor piano meets trumpet, producing some interesting 70's funk-esque sounds.
It is probably the funk influence and Sheeran's vocals which are the highlights; after all, they're what make the song catchy.
'This is the real life, and it'll only keep harder. Long night's and the days get darker.'
The lyrics aren't exactly the most original, but when it comes down to something being catchy they don't have to be, you'll still find them flying around your head hours after the song finishes anyway.
Alonestar's rap verses are pretty catchy too, but that's mainly due to the format that they come in. To be honest, I think most rapping is somewhat catchy, despite what the overall meaning of the song is, as long as the lyrics are well constructed. And they are, they have good rhythm and it rhymes in all the right places. The song is pretty clichéd in places with lyrics like, 'life's a bitch and then you marry one', which seem a little bit sexist for 2012, and the slightly naff 'yo' before Alonestar starts his first verse, but it's forgivable if a little dated.
Alonestar produces some very catchy funky rap with some help from Ed Sheeren and if that's what you're looking for then it certainly serves its purpose, and that is by no means a bad thing, there is certainly a place and an audience for it. However if you're looking for a depth in lyrics and something a little out of the ordinary you may need to look a little further.
Rose Benge