HONEY RYDER ANNOUNCE NEW SINGLE & ALBUM 'MARLEY'S CHAINS' SET FOR RELEASE APRIL 30TH
aaamusic | On 27, Mar 2012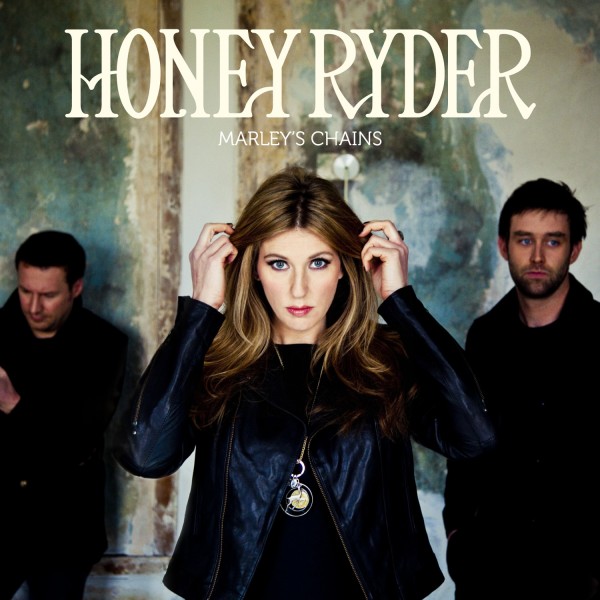 HONEY RYDER ANNOUNCE NEW SINGLE & ALBUM
'MARLEY'S CHAINS' SET FOR RELEASE APRIL 30TH THROUGH OCEANIC MUSIC/EMI
Honey Ryder have announced details of their new single 'Marley's Chains', which is set for UK release on April 30th through Oceanic Music in association with EMI Label Services.
Almost as soon as the recording was finished, 'Marley's Chains' was snapped up by hit US TV series Body Of Proof, which will air throughout the US in April on ABC Network America.
The single 'Marley's Chains' was co-written by lead singer Lindsay O'Mahony in Nashville with Emerson Hart, the frontman of multi-platinum selling,
post-grunge group Tonic. 
"I went out to a ranch to write that song with Emerson," recalls Lindsay about Marley's Chains.  "I had read a quote in a book about the ghost of Marley and discovered it was a reference from Scrooge.  I based the lyrics on the idea of regret weighing you down and stopping you from moving on with your life".
'Marley's Chains' is a pop record with its feet in folk and country that sounds both classic, contemporary and fits to the current trend for a return to real music.
Initially Honey Ryder sent some of their early demos to Paul Worley, the man who signed and produced The Dixie Chicks and Lady Antebellum.
"The man is a Nashville legend," says guitarist Jason. "None of us knew him personally – we found his email address online.  He called to say he loved the song so much he wanted to fly us all out to Nashville to play it to Lady Antebellum. We were supposed to stay a few days, but it went so well we were there for a few weeks."
Honey Ryder self-released their debut album 'Rising Up' in 2009 to widespread critical acclaim, spawned two Top 40 UK singles and led to the band supporting Will Young on a 19 date arena tour in the UK.
Honey Ryder release the brand new single 'Marley's Chains' on April 30th, which is taken from their forthcoming album set for release in summer 2012.
Honey Ryder are: Lindsay O'Mahony (Lead Vocals), Jason Huxley (Guitar), Matthew Bishop (Guitar)
For more info check out http://www.honeyryder.com/