Pugwash – The Olympus Sound
aaamusic | On 02, Apr 2012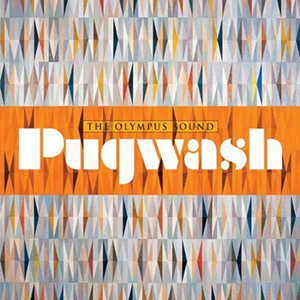 Pugwash's frontman Thomas Walsh is famously bored of being compared to his influences, branding references to the Beatles as lazy. However, comparing the Irish four-piece to the Beatles is pretty much unavoidable. Since releasing their debut 'Almond Tea' in 1999, Pugwash have made a culty career out of crafting 60s and 70s influenced pop and rock, with the Beatles not only being the easiest (and laziest) reference, but also the biggest and most prevalent.
'The Olympus Sound' is Pugwash's fifth album, and was initially released in Ireland last year. Popular and acclaimed in Ireland, Pugwash have never managed to make much of an impact on an international mainstream level, which is real surprising considering how refined and appealing their brand of pop/rock is. Perhaps, hopefully, their international shun will end with this UK release of their latest and best album – especially considering the heavyweight collaborations, with Ben Folds, Neil Hannon (The Divine Comedy) and XTC all contributing in some way to 'The Olympus Sound'.
So, the Beatles influence has already been mentioned, but it's time to elaborate. Pugwash make a kind of alt-rock that incorporates power pop, psychedelic rock, Britpop, folk and oldschool surf and doo-wop tinted rock'n'roll . There's the subtle baroque of opener 'Answers On A Postcard, which sounds a little like Grizzly Bear, the Tame Impala-esque psychedelic a of '15 Kilocycle Tone', the 90s Britpop 'Here We Go Round Again' that plays just like primetime Oasis, and the dark pop-folk of 'Dear Belinda', which is very Elliott Smith. The highlight is the indie anthem 'Fall Down', which has a pop-rock underbelly and features a chorus melody worthy of The Verve. See, Pugwash don't just sound like the Beatles, they have integrated snippets of all these other indie and alternative acts. The thing is, all the acts I've referenced have one thing in common – they all idolise and emanate (or idolised and emanated) the Beatles.
That being said, Pugwash have created a beautiful piece of melodic rock with 'The Olympus Sound', which features catchy piano, slight strings, simple guitar lines, seamless harmonies and confident hooks. Their delivery may not be anything particularly new or cool (although nostalgia seems to have been fashionable ever since the 90s), but they've been about long enough to know that their strengths lie in their power/Brit-pop/rock simplicity and melodies – and here Pugwash have packaged all the tried and tested traits of their influences with perfect precision.
Clive Rozario