The Mars Volta and unique project from Penderecki and Greenwood to Open'er!
aaamusic | On 06, Apr 2012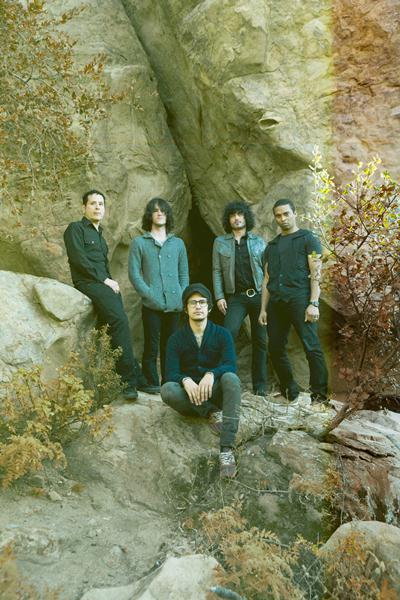 The legendary The Mars Volta and unique project from Penderecki and Greenwood to Open'er!
Announcements like that one don't happen every day! This year, Open'er Festival audience will get a chance to hear compositions off the joint album by Krzysztof Penderecki and Jonny Greenwood of Radiohead. Also joining Open'er Festival are the American band The Mars Volta, who released a new record a few days ago.
The Mars Volta
Gdynia will witness a performance from American group The Mars Volta, who has just released their new album Noctourniquet. The Mars Volta formed in 2001 after the disbandment of the legendary At The Drive-In, whose leaders Omar Rodriguez-Lopez and Cedric Bixler-Zavala sacrificed more and more time to their experimental project De Facto. Their debut album De-Loused In The Comatorium was recorded under the careful supervision from Rick Rubin, and in the studio, the band were joined by half of then-current Red Hot Chili Peppers line-up. Flea took over the bass and John Frusciante played guitar and synthesizers. The El Paso musicians released 6 studio album so far, with Noctourniquet released only a week ago. The Mars Volta's musical trademarks are multiple sound layers and a mix of progressive rock with dozens of other genres, from latino to jazz. Their concerts, lively and widely improvised, are now legendary!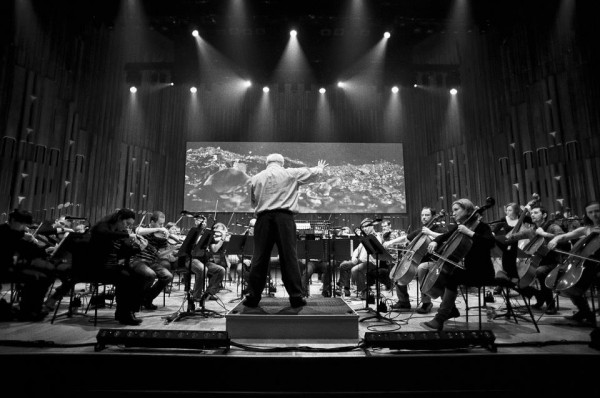 penderecki // greenwood
The Guardian: "Penderecki's Threnody (1960) still has the power to shock, while Greenwood's Popcorn Superhet Receiver(2005) is already a modern classic."
The Independent: "Jonny Greenwood's debt to Penderecki is clearly acknowledged in this pairing of the two composers' works"
This is an exceptional announcement for Open'er Festival! Exactly two weeks after the amazing success in Barbican Centre ended with a 7-minute standing ovation and a few months prior to the international tour, it is a great honour for Open'er to announce the performance from works of Krzysztof Penderecki and Jonny Greenwood of Radiohead at this year's edition.
Penderecki's compositions: Threnody to the Victims of Hiroshima and Polymorphia, as well as Greenwood's Popcorn Superhet Receiver and 48 Responses to Polymorphia will be performed by AUKSO Chamber Orchestra, conducted by Krzysztof Penderecki and Marek Moś. These musical personas first met last year in Wrocław during European Culture Congress. Consequently, they recorded the album released in March via Nonesuch. Open'er festival will be the only revelation of this project in this final form in Poland.